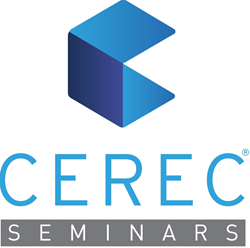 Tampa, FL (PRWEB) April 05, 2017
CEREC® Seminars founder, Dr. Sarah Jockin, is excited to announce that the latest CEREC Explore Course will take place on April 6, 2017, at the CEREC Seminars training facility in Tampa, FL. Dr. Jockin, who serves as the Education Director of CEREC Seminars and also practices as a general dentist in Tampa, FL, will lead the three-hour course. This CEREC® training will teach dental professionals how to use CEREC technology to improve final results and in-office experiences for their patients.
The CEREC system allows dental professionals to use CAD/CAM milling and produce customized crowns for patients in-office during a single dental visit. The Explore Course, which is designed for practitioners who have not yet invested in this technology, uses presentations and hands-on teaching to showcase how the CEREC system can benefit a dental practice. Dr. Jockin, who regularly utilizes this system as a dentist in Tampa, FL, will demonstrate how dentists can use the technology to design custom crowns without any dental molds or unnecessary delays. Dr. Jockin will also educate course participants on delegating tasks and establishing efficient workflows while using this technology.
In addition to the Explore Course, CEREC Seminars hosts several other CEREC training courses throughout the year, with the goal of improving the practice of dentists who work with this technology. Dr. Jockin applies her firsthand experiences as a dentist in Tampa, FL, to lead courses focused on completing dental restorations during one appointment, performing bridgework, fabricating dental implants and planning dental implant placement surgery. The courses, which are open to dental professionals and their assistants, each involve lecture components as well as hands-on experiences.
Dental professionals interested in registering for the CEREC Explore Course or any other CEREC trainings are encouraged to call 813-874-1234. Dental practitioners can also learn more about these courses by visiting http://www.cerecseminars.com.
About the Organization
CEREC® Seminars is a comprehensive training facility based in Tampa, FL offering dental implant continuing education courses for dental professionals to improve clinical dentistry, patient satisfaction and effectively implement the latest implant technology. Dr. Sarah Jockin, current Educational Director and founder of CEREC Seminars, is a CEREC Doctors mentor, a fellow of the International Congress of Oral Implantologists and a speaker for Ivoclar Vivadent and Dentsply Sirona. Dr. Jockin also holds her cutting-edge private practice, Lake Park Dental, in Tampa, FL. More information on CEREC Seminars courses or Dr. Jockin can be found on http://www.cerecseminars.com.