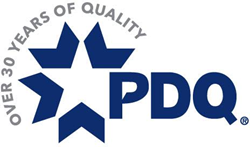 It's an excellent tool for quickly acquiring critical information.
Leola, PA (PRWEB) April 07, 2017
A new website from PDQ combines sharp new design, intuitive navigation, access to indispensable technical material through the company's online library, and direct service assistance. Together, these attributes represent a significant resource for the access control industry. The new site went live online April 6, 2017. The web address will remain unchanged: http://www.pdqlocks.com.
User-friendly features include special tabs for architects, distributors, contractors and specification writers. Visitors can access detailed, spec-ready information on the company's products, as well as a Featured Project section that contains case study material on installed solutions.
Other user friendly features include pages on the firm's management team, a Quick Library tab that is designed for easy access for product brochures, templates and architectural submittal sheets, enhanced product information pages, an interactive sales agency locator that uses an interactive color-coded map and new technologies to be displayed at next month's DHI CoNextions 2017 in Phoenix, among many others.
"Anyone who knew our old site and visits this one will experience the difference immediately," said Bob Hasty, PDQ Vice President – Marketing. "Our goal was to create a site that was easy to use for our customers, end users – really, anyone who visits the site. The improved look catches your eye first thing. And as soon as you work with it you'll recognize that it's an excellent tool for quickly acquiring critical information and communicating with one of the nation's top manufacturers of architectural door hardware and cloud-based access control solutions."
About PDQ Manufacturing
Family owned and managed for over 33 years, PDQ has maintained its commitment to remain independent as a market leader, introducing cutting edge, innovative products and setting the standard for service, quality and value. Based in central Pennsylvania, PDQ serves its customers with a world-class offering of in-house engineered and manufacturing commercial-grade mortise locks, cylindrical locks, door closers, exit devices, flat goods, stand-alone electronic locks and electronic access control devices. "We're one of the few remaining door hardware manufacturers still family that offers that personal touch and independence that the larger, multi-national corporate conglomerates have difficultly matching. And that family spirit is what were able to relate to when serving our many, still family owned distributers," said Bill Tell, Founder, President and CEO of PDQ Manufacturing. Built to exceed industry standards, PDQ's products offer an exceptional value, quality, visual appeal and long service life, backed by the best warranty in the industry. Typical delivery is 1-3 days, with distribution centers in Kansas City, Mo., Auburn, Wash., and Salt Lake City, Utah.