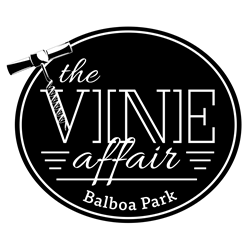 San Diego, CA (PRWEB) April 07, 2017
A stylish celebration of wine, art, beer, artisan food and live entertainment, The Vine Affair is a can't-miss event presented by the Balboa Park Cultural Partnership. Tickets are on sale now for Friday, June 2, 2017, 6:00-10:00 p.m.
Attendees will progress to six of Balboa Park's museums while enjoying unique art installations, live music, wine and wine education. Participating locations include the San Diego Art Institute, San Diego Museum of Art, the San Diego Model Railroad Museum, Fleet Science Center, San Diego History Center and the Balboa Park Conservancy presented by The Prado restaurant.
Each location will have a unique theme tying together the wines, food and entertainment. Tapas and Spanish guitar accompany Spanish wines at The Prado, while white wines and sake will be featured at the San Diego Museum of Art's Tour of White Wine. Visit each Tasting Gallery for a distinctive experience.
Tickets are on sale now at http://www.thevineaffair.org. Limited tasting—$50, unlimited tasting—$65, VIP—$100, designated driver—$35.
For more information, visit our website http://www.thevineaffair.org, or follow us on Facebook https://www.facebook.com/TheVineAffair/, Twitter https://twitter.com/@The_Vine_Affair, & Instagram https://www.instagram.com/thevineaffair.
ABOUT BALBOA PARK CULTURAL PARTNERSHIP
Balboa Park Cultural Partnership is a nonprofit organization through which 28 arts, science and cultural institutions in Balboa Park collaborate to achieve shared goals. By helping these groups achieve greater organizational efficiency, innovation and excellence, it seeks to contribute to the vitality and sustainability of Balboa Park. For more information visit http://www.bpcp.org.