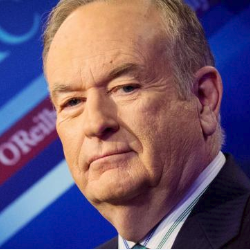 Bill O'Reilly has adopted a strategy of silence but the ad industry should not.
Los Angeles, CA (PRWEB) April 06, 2017
Since last weekend's New York Times report about Bill O'Reilly's settlements with five women who accused the host of sexual harassment and abuse, the Fox TV network has been hemorrhaging advertisers and fleeing sponsors have condemned O'Reilly. But there have been no reports of condemnation from anyone within the TV ad industry, until today.
"Bill O'Reilly has adopted a strategy of silence but the ad industry should not," said Scott Kowalchek, DirectAvenue CEO and TV advertising expert, referring to the fact that O'Reilly has not commented on the accusations in his show "The O'Reilly Factor" since the story broke. "I believe ad execs should make our voices known to both our clients and the entire industry when we discover evidence of terrible behavior by TV hosts and on-camera talent whose shows we sponsor."
TV ad buyers, Kowalchek says, should be driven more by the highest ethical standards and less by the bottom line.
Advertising boycotts have worked in the past. In 2011, political commentator Glen Beck was dropped from his Fox News show after his increasingly controversial comments made him unattractive to advertisers.
O'Reilly, by contrast, is the ratings king of the network as its top revenue producer, generating more than $17 million in ad revenues in 2015 and $118 million in the first nine months of 2016.
With so much money at stake, a strategy of silence may make sense for both O'Reilly and Fox Network executives. The host has survived similar accusations in the past, and no previously publicized accusation was followed by a drop in his viewership or ad revenues. This time, however, sponsors are fleeing the show (one advertiser has reportedly pulled their ads from the entire Fox Network).
According to Kowalchek, efforts to dislodge the powerful TV personality may work this time and not just because of an exodus of sponsors. Constant pressure on advertisers by concerned citizens through social media is also having an impact.
On Tuesday, multiple advocacy groups started social media campaigns targeting companies sponsoring "The O'Reilly Factor." The Women's March group, for example, posted a message on Twitter, encouraging people to use the term "#DropOReilly" to tell advertisers to pull their ads from the program. The group also encouraged people to share their own experiences online regarding workplace sexual harassment.
"We live in an era of corporate transparency because of social media. If TV advertisers stay with O'Reilly's show, their customers will demand to know why," said Kowalchek. "And today, even though more than 40 national advertisers have pulled their ads, there's no sign that the ad boycott will slow down because there's no sign of the social media pressure slowing down."
Kowalchek encourages ad executives in his industry to join the boycott because their position – whether in support or opposition of Bill O'Reilly – will be remembered for years to come because of the permanent footprint of social media.