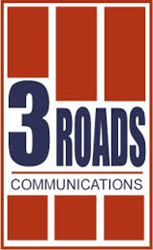 (PRWEB) April 10, 2017
3 Roads Communications has been awarded nine Telly Awards for television programming and videos they have produced during 2016.
The 38th Annual Telly Award has announced this years recipients, with nine Telly's being announced for 3 Roads Communications. The Telly Awards honor outstanding international video and film productions. For over a quarter century, the Telly statuette has been a symbol of creative excellence.
"We are thrilled that we won a prestigious Telly Award for every project in almost every category we entered this year," said Russ Hodge, President of 3 Roads. "We have terrific clients and wonderful projects that we can throw ourselves into, and it's always gratifying when your peers recognize your creative efforts on such a tremendous scale."
Awards Include the Following:
2017 Silver Award: For the Love of Their Brother
TV Shows/Segments
Writing
Watch now on Amazon Prime
2017 Sliver Award: For the Love of Their Brother
TV Shows/Segments
Use of Music
2017 Bronze Award: For the Love of Their Brother
TV Shows/Segments
Directing
2017 Bronze Award: For the Love of Their Brother
TV Shows/Segments
Documentary: Individual
2017 Bronze Award: Ric Edelman's The Truth About Retirement
TV Shows/Segments
Fund Raising
2017 Bronze Award: Moving Images
Non-Broadcast Productions
Movie Trailers
Watch here
2017 Bronze Award: Library of Congress Veterans History Project
Commercial
Regional Commercials
Public Service/PSA
Watch here
2017 Bronze Award: VA Maryland New Patient Orientation
Non-Broadcast Productions
Low Budget
Watch here
2017 Bronze Award: SMPTE Centennial Gala - Douglas Trumbull Tribute
Non-Broadcast Productions
Biography
Watch here