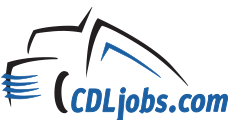 Lisbon, IA (PRWEB) April 11, 2017
CDLjobs.com, a leading truck driving jobs website, today announced it has launched new value-added benefits to its Gold and Platinum level packages for trucking companies who want enhanced opportunities to advertise and recruit top truck drivers in the United States.
CDLjobs.com has become a leader in the truck driving job search industry. According to Darin Williams, the President of CDLjobs.com, "As a company, we've become a go-to source for truck drivers. We offer comprehensive company profiles, job advertisements, industry news, and educational resources for drivers. If a trucking company wants to establish credibility with drivers, it's important to be visible through an industry-specific site like CDLjobs.com." The company launched the new value-added benefits to their Gold and Platinum subscription levels to offer even more opportunities for trucking companies to reach qualified drivers and establish a presence on the site.
The Gold subscription level now includes a rotating 300 px by 250 px banner on selected pages on CDLjobs.com. For companies that want even more control over their reach and the quality of their candidates, the Platinum subscription level includes being one of the companies listed as a "Featured Carrier" on the CDLjobs.com homepage, a large rotating banner on other website pages, a monthly email blast and Facebook post.
Both the Gold and the Platinum subscriptions now come with Interactive XML Feed Capabilities. This new feature allows companies to quickly and efficiently submit more than one available job listing to CDLjobs.com simultaneously..
CDLjobs.com is committed to keeping on top of industry needs and trends. That's why the company decided to discontinue social media marketing options, with the exception of Facebook posts for the Platinum subscription level. As Darin Williams points out, "How drivers use and react to Internet advertising has changed. We saw that Twitter, LinkedIn, and Google+ weren't providing the measurable returns we want for our clients. Instead, we're focusing on ways to help trucking companies find the truck drivers they need and to cultivate a strong, reputable brand within the trucking industry."
All of CDLjobs.com's subscription packages allow trucking companies to pre-screen driver applications, create and maintain a detailed company profile, submit an unlimited number of classified job postings to the site, and receive an unlimited number of applicants' email addresses.
About CDLjobs.com
CDLjobs.com is the leading website for commercial driver's license (CDL) truck driving jobs. In addition to job postings, truck drivers have access to trucking company profiles and trucking industry news. To learn more about CDLjobs.com, visit the website at https://www.CDLjobs.com/.