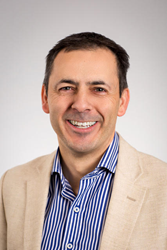 "Shane is one of the most experienced executives not only in professional services, but also in the CPQ and QTC industry and I'm incredibly excited to have him at the helm," said Erich Rusch, Chief Strategy Officer, CirrusOne
(PRWEB) April 06, 2017
CirrusOne, a leading quote-to-cash (QTC) consulting firm that maximizes sales efficiency for customers worldwide, has announced key changes to its leadership. Shane Anastasi, a managing partner since joining the firm in January 2016, has been named CEO while Erich Rusch, one of the consultancy's co-founders and managing partners, has been appointed Chief Strategy Officer. John Pora, also a managing partner since joining the firm in June 2015, has been named Chief Operating Officer.
Having announced its name change and new corporate identity and brand in February 2017, the firm is delivering on its promise to be the go-to consultancy for cloud consulting with a focus on Oracle, Salesforce and Gainsight cloud software suites. These executive appointments provide the company with a better structure for its continued growth and expansion.
"Shane is one of the most experienced executives not only in professional services, but also in the CPQ and QTC industry and I'm incredibly excited to have him at the helm," said Erich Rusch. "When you add to that, the luxury of having someone of the caliber of John take over operations, I couldn't wish for a better combination of executives to lead our company. I'm confident that restructuring in this way will not only benefit CirrusOne, but will enable us to have a significant impact in a rapidly expanding market."
"I'm honored to lead such a talented team of QTC and consulting experts," said Shane Anastasi. "We have stayed true to building a company that rethinks many of the traditional ways a consulting firm operates. Our goal is to outperform the rate of success typically seen when delivering complex customer solutions. While our recent award suggests that we are doing something right, our commitment to delivering world-class customer value means that I can't wait to see what our team will accomplish next."
Executive Bios
Shane Anastasi, Chief Executive Officer
Shane Anastasi is a veteran in the field of professional services and consulting. He is a subject matter expert on the topic of successful project delivery and consultant training. He has a history of building highly efficient, scalable professional services offerings at companies such as IBM, SingTel, Vignette (now OpenText) and BigMachines (now Oracle). Anastasi is also the author of the well-known consulting framework, "The Seven Principles of Professional Services" and founder of PS Principles, a company that helps other professional services firms accelerate their team's maturity. Anastasi earned a bachelor's degree in information technology from Swinburne University of Technology in Melbourne, Australia.
Erich Rusch, Chief Strategy Officer
A co-founder of CirrusOne, Erich Rusch has been developing web applications for more than 10 years for the world's largest companies and is one of the most recognized CPQ consultants in the industry. Since the firm's inception, Rusch has delivered some of the largest CPQ implementations and works collaboratively with clients to provide technology solutions for their complex business challenges. Prior to CirrusOne, Rusch was a solution architect and engineering lead at BigMachines. Rusch earned a bachelor's degrees in Mathematics and Economics from the University of Wisconsin-Madison.
John Pora, Chief Operating Officer
John Pora is an accomplished business leader with more than 18 years of experience in developing and maintaining rigorous deployment and customer service practices for high-growth enterprise software companies. Prior to CirrusOne, Pora served as vice president of Global Professional Services at Aria Systems, an innovator in SaaS recurring revenue management solutions. His professional services executive experience also includes stints at BigMachines, Vignette and EyeWonder Digital Interactive. Pora earned a bachelor's degree and a master's in Computer Information Systems from the University of Miami.