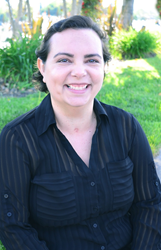 San Jacinto, CA (PRWEB) April 06, 2017
While this academic and professional accomplishment is in itself noteworthy, it is even a greater accomplishment knowing that this occurred while Ms. Reynolds was battling a life threatening condition.
"Mary has worked hard to earn her master's degree while maintaining a full work schedule, managing a home, and an unimaginable health crisis," said Scott Sirois, General Manager at Soboba Casino "We are proud of her accomplishment and look forward to seeing how she will apply her newly acquired skills to strengthen the Soboba team in the coming years."
This is especially inspiring coming from Reynolds, who in 2016 literally battled for her life after an intracranial hemorrhage landed her in an induced coma for several weeks. While placed on life support, Reynolds's family was informed of her dire condition and warned that her chance of survival was at a mere 20%. Luckily after weeks of intensive care, Mary awoke.
When asked what advice she would give to those in pursuit of a continued education Mary stated "Never lose sight of your goals no matter how impossible obtaining them may seem."
Reynolds completed her undergraduate education at the California State University of San Bernardino, and holds a Bachelor of Business Administration with a concentration in Accounting. Reynolds has been with Soboba Casino for over twelve years. Through a combination of her experience in administration, her accounting, and her continued educational achievements, she has persevered and found success not only as Financial Controller at the casino, but also in life.
Soboba Casino prides itself on the career advancement offered to longtime, hardworking employees. With a new property in the works and scheduled to open in just over one year, Soboba Casino employees like Mary are looking forward to career growth and advancement opportunities.
Soboba Casino features approximately 2,000 of the newest, hottest slot machines, an expansive and modern non-smoking room, 20 classic gaming tables featuring all your favorite card games, an engaging tables experience with the advanced Baccarat gaming systems and a large outdoor event arena which easily accommodates over 10,000 people. Need to recharge & refresh? Visit the cozy Soboba Café and Coffee Kiicha, or experience AC's Lounge with full cocktail bar and three giant HD flat screens including the "Sobobatron", the Inland Empire's biggest HD video wall. Soboba Casino is proudly owned and operated by the Soboba Band of Luiseno Indians. Come join us for all the fun and then some! Soboba Casino. Where Everybody Goes to Play!
For more information visit: https://soboba.com/
Soboba Casino: 23333 Soboba Road, San Jacinto, CA 92583, (951) 665-1000