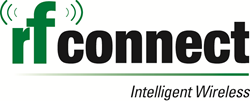 I am extremely proud to accept this new position and eager to support the sales teams in evaluating and leveraging wireless communication technologies
FARMINGTON HILLS, Michigan (PRWEB) April 12, 2017
RF Connect, a national leader of enterprise wireless solutions, today announced that David Sherman III has been hired as Senior Solutions Engineer. Sherman previously worked at RF Connect in multiple capacities, including Director of Operations.
As Senior Solutions Engineer Sherman will be responsible for assisting internal sales teams with clients' needs assessment and evaluations. They are dedicated to ensuring that RF Connect's solutions take full advantage of advances in technology and provide the optimum solution for each clients' unique needs.
Prior to rejoining RF Connect Sherman worked at GLD Group as VP for Technology Development. He has also worked at a variety of technical positions at Diversified Design Services, Motor City Electric Technologies, SER Communications and AT&T Growth Markets.
"We are pleased to have Dave join the staff as Senior Solutions Engineer," stated RF Connect Executive Vice President Jeffrey Hipchen. "He has an impressive background in communications technology and consistently proven his expertise and business acumen at previous positions with RF Connect. We are fortunate to have him on the team and look forward to continue our stellar track record of providing excellent wireless design and deployment solutions for our clients."
"I am extremely proud to accept this new position and eager to support the sales teams in evaluating and leveraging the wireless communication technologies," said RF Connect Senior Services Engineer David Sherman III. "My colleagues at RF Connect share my commitment to providing the best solution that technology allows."
About RF Connect
RF Connect is a leading telecom/wireless services company designing, optimizing and managing high performance wireless communication networks and in-building wireless communication systems. Leveraging the most effective technology solutions, it has a proven track record of success in high profile, complex venues. RF Connect provides network solutions to customers that demand the highest degree of reliability, security and scalability across wireless network infrastructures. For more information, visit http://www.rfconnect.com.