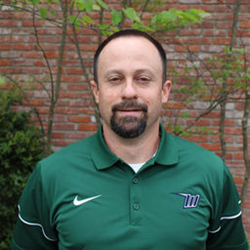 "There is so much opportunity for this team. We want to continue to build the program and take it to great levels."
(PRWEB) April 07, 2017
Eric Cohu, with 18 years of coaching experience in high school football, accepted an offer to become Little Rock Christian Academy's next head football coach.
"Coach Eric Cohu has an impeccable reputation across the state of Alabama as a spiritual leader, mentor and coach of student athletes," says Johnny Watson, Athletic Director at Little Rock Christian Academy. Watson adds, "Coach Gus Malzahn highly recommends him saying he is an awesome person and a great coach. His wealth of experience in Christian education and football is a perfect fit for our program."
Coach Cohu brings a tremendous amount of athletic and academic experience from prestigious programs at Madison Academy (Huntsville, AL), Liberty University (Lynchburg, VA) and Jackson Christian School (Jackson, TN). Cohu went 87-12 with three Class 3A state championships (2012, 2013, and 2014) in seven seasons with the Mustangs. His 2011 team was the state runner-up. In 2016, Cohu resigned to become offensive coordinator and international ambassador for the Israel Football League's national team.
Cohu has coached 70 college football players in the last 17 years. "Having players be successful and advance to the next level is exciting but certainly to see young men develop in their character, football ability and relationships, is the most rewarding part of coaching to me." Cohu has been awarded Class 3A Region 7 Coach of the Year (2010), Region 8 Coach of the Year (2012, 2013) and Huntsville Times Coach of the Year (2012).
A graduate of Harding University (B.A.) and Union University (Ed.S), Cohu also earned his doctorate of education (Ed.D) from Union with his dissertation title Participation in Athletics and Development of Certain Traits Related to Resiliency Theory. He also brings classroom experience to LRCA, having served as an adjunct professor of sports management and assessment coordinator at Liberty University.
His wife, Carolyn and his daughter, Cassie, will also be moving to Little Rock. Cassie will be a member of the LRCA Class of 2018. Cohu's son, Baylor, attends Harding University and is a member of the Bison football team.
Coach Cohu was introduced to the Warriors on Wednesday morning. "I am excited to be a part of Little Rock Christian community and to start building relationships with the players," said Cohu. "There is so much opportunity for this team. We want to continue to build the program and take it to great levels." Cohu will assume coaching responsibilities immediately.
About Little Rock Christian Academy
Founded in 1977, Little Rock Christian Academy is an independent, co-educational, college-preparatory Christian school serving 3 year-olds through 12th grade and is committed to "Excellence in the Pursuit of Truth from a Christ-centered Worldview." The goal of the school is to graduate students who reflect Christ in word and action to individuals and the larger community around them. Little Rock Christian students were offered over 10 million dollars in college scholarships in 2016, and over the years have earned over 60 National Merit scholarships. In addition to an excellent academic education, LRCA offers extensive fine arts and athletic programs, and was awarded the Department of Education's National Blue Ribbon in 2012. LRCA is currently accepting applications for the 2017-18 school year. Interested families are encouraged to visit http://www.littlerockchristian.com/admissions or call 501-868-9822 to schedule a tour.