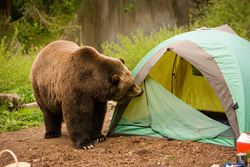 Bad behavior on the part of a team leader, supervisor or manager could act as a catalyst that triggers dishonest behavior in staff.
Montreal, Canada (PRWEB) April 08, 2017
Demanding, patronizing, and verbally abusive bosses are not limited to TV dramas. In fact, many of them could very well be based on real life examples. According to a "bosses from hell" article by Huffington Post writer, Robert Sutton, one boss gave himself an Employee of the Month award, one decided promotions based on astrological factors, while another collected money from employees (a total of $600) to buy herself a birthday gift.
Poor employee-managerial relations not only lead to productivity, engagement, and mental health issues, but research from PsychTests indicates that it could also instigate a behavioral backlash in the form of dishonest acts, particularly from employees who lack certain protective traits.
Collecting data from nearly 1,000 people who took their Integrity and Work Ethics Test, PsychTests researchers analyzed the personality of individuals who rationalize dishonest conduct at work based on the behavior of their managers. Essentially, if a leader was perceived as uncaring or lacking in integrity, some employees believed that retribution (through theft, cyberloafing, or slacking off) is a perfectly acceptable response. Study participants who adopted this attitude also scored low on key traits that could reduce the likelihood of dishonest behavior, including the following:
(Note: Scores range on a scale from 0 to 100).
VALUES INTEGRITY
Score for those who rationalize dishonest behavior: 69
Score for those who don't: 78
At-risk employees who rationalize dishonest behavior are less likely to act in accordance with their values – whatever they may be. They tend to cast aside their principles when doing so is to their benefit, and are more susceptible to peer pressure. When they find themselves in a tempting situation (i.e. where they can gain something or easily get away with bad behavior), they are less likely to take the high road.
TRUSTWORTHINESS
Score for those who rationalize dishonest behavior: 62
Score for those who don't: 78
At-risk employees regularly engage in actions that call their credibility into question. They may lie, cut corners, spread gossip or use other employees as scapegoats. They are less likely to keep their word and cannot be depended on to be there when needed or to put in a hard day's work.
LOYALTY
Score for those who rationalize dishonest behavior: 63
Score for those who don't: 79
At-risk employees' commitment to a company is fickle, and depends a great deal on how they are treated. For example, negative feedback or insufficient praise/rewards could set these employees off, resulting in passive aggressive behavior (e.g. purposely handing in a project at the last-minute; calling in sick; slacking off) or the decision to leave the company.
REMORSEFULNESS
Score for those who rationalize dishonest behavior: 74
Score for those who don't: 87
At-risk employees don't always feel a great deal of remorse or regret after committing an act of dishonesty, even if caught. They are also more likely to come up with some sort of justification for their actions in order to rationalize their behavior. So if a manager behaves dishonestly or shows little concern for the well-being of staff members, at-risk employees may tend to respond with equally deceitful behavior.
ACCOUNTABILITY
Score for those who rationalize dishonest behavior: 70
Score for those who don't: 82
At-risk employees are less likely to take responsibility for their behavior at work and will frequently distance themselves from blame. They adopt a passive attitude toward their performance, and lack willingness to acknowledge fault or need for improvement.
"If an employee is behaving poorly or employee-manager relations are strained, the first thing a company should do is take a critical look at their management team," explains Dr. Jerabek, president of PsychTests. "There are a number of studies that show the impact of insensitive, micromanaging, or bullying managers on employees. Our study shows that bad behavior on the part of a team leader, supervisor or manager could act as a catalyst that triggers dishonest behavior in staff. This means that employees who have vulnerable traits - or who lack protective traits - are more likely to base their conduct on the conduct of their boss. This means that they are more likely to be incited by their boss' bad behavior. Scrupulous employees who have a bad manager will simply leave the company and find a job where they are treated better; a few courageous ones might even report the manager's behavior to HR. But employees who have a certain combination of personality traits could be tempted to go rogue as a form of retribution."
"This isn't just a matter of weeding out 'bad apples'. This study offers companies yet another reason to improve their hiring process for both managers and employees, and to put an effort into improving employee relations. This means hiring people with the right skills as well as the right personality (good people skills, emotional intelligence, conscientiousness), and making sure that talented employees are given the incentive to stick around," concludes Dr. Jerabek.
Want to assess your integrity? Check out http://testyourself.psychtests.com/testid/3977
Professional users of this test can see a sample of the Work Integrity report:
WINS (Work Integrity Screening)
Request a free demo of this test and any other assessments from ARCH Profile's extensive battery: http://hrtests.archprofile.com/testdrive_gen_1
To learn more about psychological testing, download this free eBook: Spotting Diamonds in the Rough. (http://hrtests.archprofile.com/personality-tests-in-hr)
About PsychTests AIM Inc.
PsychTests AIM Inc. originally appeared on the internet scene in 1996. Since its inception, it has become a pre-eminent provider of psychological assessment products and services to human resource personnel, therapists, academics, researchers and a host of other professionals around the world. PsychTests AIM Inc. staff is comprised of a dedicated team of psychologists, test developers, researchers, statisticians, writers, and artificial intelligence experts (see ARCHProfile.com). The company's research division, Plumeus Inc., is supported in part by Research and Development Tax Credit awarded by Industry Canada.