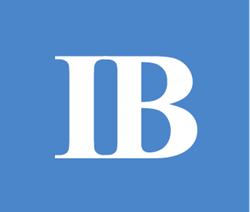 Seattle, Washington (PRWEB) April 08, 2017
InvestmentBank.com, a provider of M&A advisory solutions for middle-market businesses in the United States, is excited to announce a new service involving specialty outbound reach for institutional debt lenders looking to place funds in acquisition deals. The new service—which not only includes direct access to the company's book of some 2,600 institutional debt and equity lenders but also direct outreach from investment bankers—is slated to be released for existing business owners looking to grow by acquisition, independent sponsors with some or all of their own equity as well as private equity groups looking for additional sources for acquisition financing (see more at http://investmentbank.com/mergers-and-acquisitions/financing/ )
"There is still a gap in the market," says Nate Nead, Principal at InvestmentBank.com. "There is a void between where Small Business Administration (SBA) loans provide financing for lower middle-market businesses and where the need exists," he says. "The way to fill that void is to know the right players in the market that will provide debt and equity lending for businesses outside of the purview of the SBA."
The firm, which prides itself on its ability to effectively and efficiently source the best-priced capital from multiple sources, has assisted firms in the past in providing capital for acquisitions and organic growth. "When it comes to raising debt or equity for acquisition or other growth capital, we are not on our first rodeo," Nead says, "but it is not an area where we have actively sought capital clients." The firm has now committed internal resources to amplifying its process for sourcing financing for strategic acquisitions across various industries. "We are excited and optimistic for the future prospects of this new service offering," Nead says.
About InvestmentBank.com
InvestmentBank.com is a site wholly owned and operated by Deal Capital Partners, LLC. The team at InvestmentBank.com is focused on providing premium capital advisory services for businesses from $5M to $100M in enterprise value. The owners focus on various sectors in corporate finance including real estate & development, software & technology, healthcare & medical, consumer products and business services. The team at InvestmentBank.com assists businesses during the need for various capital events during the lifetime of the business, including growth debt and equity and mergers and acquisitions.