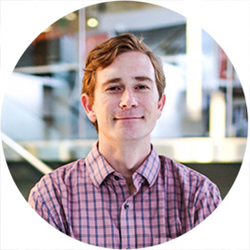 With as little as $100, anyone can invest in private early-stage companies, startups valued anywhere from $1 million to $50 million.
Baltimore, Maryland (PRWEB) April 10, 2017
When Enron imploded in 2001, it was another kick in the gut for U.S. investors. People were steaming mad about corruption.
Politicians felt they had to respond. The primary "reform" passed into law was the Sarbanes-Oxley Act (SOX).
Among other things, it required public companies to recruit independent board members and audit committees.
In effect, SOX made it far more costly to be a public company. Especially for small caps and microcaps.
Adam Sharp, Early Investing Co-Founder and equity crowdfunding expert, wrote an article about the effects of Sarbanes-Oxley. In his view, the government's reaction to this crisis didn't help much. In fact, he said its actions caused significant harm to public markets.
"Politicians told us it would prevent such crimes from happening again. But, from a small business perspective, the new rules made it more costly to be a public company. Reporting and audit requirements were more extreme under SOX. In essence, it became a heck of a lot more expensive to be a public company. Especially one with limited cash flow," Sharp wrote.
After SOX was implemented, a new trend began. Private companies avoided going public for as long as possible.
This meant that when companies offered stock to the public, it was much later in their growth curves. Since SOX, public market investors have missed out on most of the great U.S. growth stories.
Most of the gains were captured by private market investors. This trend only strengthened over time.
For most of the past 82 years, to be a private market investor meant you had to be wealthy. The whole situation worked out rather well for the 0.1%. But savvy investors knew they were missing out on the investments with the greatest potential.
So they pushed the government to open up private opportunities to all through the JOBS Act of 2012.
"At the time, I didn't realize just how dramatic the effects of SOX would be on the markets. It was the beginning of a shift away from small publicly traded growth companies... and toward a market where almost all small company growth took place in private markets," Sharp wrote.
In May 2016, the last and most important reform of the JOBS Act of 2012 went into effect, enabling all investors to access private markets via equity crowdfunding.
According to Sharp, "With as little as $100, anyone can invest in private early-stage companies valued anywhere from $1 million to $50 million. It's good not only for investors, but also for small businesses and startups. And that's where real meaningful economic growth occurs."
Shortly after these new laws went into effect in May 2016, Sharp and his business partner, Andy Gordon, started First Stage Investor, a research service that identifies the best private startups to invest in.
Sharp sums up First Stage Investor by saying, "We've also put together a ton of educational material for those who are interested in learning to navigate this market on their own. Our goal is not just to find the best investment opportunities, but also to help people avoid common mistakes."
________________________________________
Adam Sharp is the Founder of Early Investing, a service focused on equity crowdfunding. He is an active investor in more than 20 startups, including Navdy, UpCounsel, Cabify, Faraday Bikes, Addy and Respondly. A former financial advisor, he also has extensive experience with internet marketing and financial writing. Adam has worked as a marketing consultant for sites including chess.com and catalogs.com. He has built three profitable web businesses.
Andrew Gordon is the Co-Founder of Early Investing and Chief Equity Analyst of the Startup Investor portfolio. Among the portfolio's two dozen holdings are Appvance, Geekatoo, Knightscope, Dealflicks and Trustify. Educated at the London School of Economics, Andrew has three decades of experience in the private and public sectors as an entrepreneur and advisor. The CIA, former Maryland Governor William Donald Schaefer, and Fortune 500 companies such as Lockheed Martin and Dow Chemical have all trusted in and profited from his advice. Andrew founded and ran an international trade and finance company based in Asia. Upon returning to the U.S., he joined a Florida investment advisory service that quickly gained a reputation for recommending companies with outstanding value and fundamentals. Andrew has taught marketing and finance courses at local Maryland universities and has written a half-dozen books on global business, published by McGraw-Hill, Frost & Sullivan, and others.