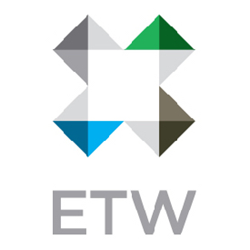 ETW forces you to think critically about the business and set tangible goals for what good performance management looks like...
Mesa, Arizona (PRWEB) April 11, 2017
Implementing the ETW system has contributed to the success and sustainable growth of OpenWorks since 2012. As a company in growth-mode, OpenWorks has utilized ETW to help to maintain consistent, continued and significant performance improvements. Key areas impacted by ETW include:

Goal-setting: ETW forces users to think critically about the business and set tangible goals for what good performance looks like in the organization.
Total strategic alignment: ETW helps distill the OpenWorks vision throughout the entire organization so that everyone from the CEO to front-line employees are on the same page.
Performance management: OpenWorks conducts all reviews through ETW whether as a weekly scheduled interaction or formal quarterly or year-end reviews. By keeping all this information in one place, ETW helps OpenWorks manage their business better.
"From a business standpoint, ETW has paid for itself many times over," says OpenWorks Executive Vice President David Bosley. He continues by speaking to the effectiveness ETW has even had on creating a consistent company culture, "If growth is the enemy of culture, ETW has allowed us to create a like culture in each of the offices we've opened. I can walk into our farthest office and know what to expect culture-wise."
Due to the uncovered capacity and efficiency created by ETW, OpenWorks employees increased outbound contacts by nearly 900%, thereby increasing appointment numbers by over 150%. Additionally, OpenWorks submitted more than 3X the amount of proposals in 2016 versus 2012, resulting in more than a 300% increase in revenue. Read the full case study here.
ETW CEO Lee Benson comments, "OpenWorks is a perfect example of how ETW can impact multiple areas of your business. They've grown substantially over the past four years, all while creating a consistent company culture. This is no easy feat, and ETW is proud to have assisted in achieving that success."
About ETW:
ETW provides a platform to track, evaluate and measure employee performance against the major objectives of the organization. Easily execute and translate long-term strategy into clear, actionable goals. With ETW you can effectively communicate the company's roadmap to success and engage everyone throughout the organization with that roadmap. Using ETW your organization can connect employees to strategy and culture to drive sustainable winning results. Learn more at http://www.etw.com.
About OpenWorks:
OpenWorks is a leading national commercial cleaning and facility services company established in Phoenix, Arizona in 1983. With an enduring commitment to providing our customers with the best in class janitorial and facility services, OpenWorks is focused on initiatives that improve our customer's results by consistently making their facilities cleaner, safer and healthier creating a more productive workplace for our customers.