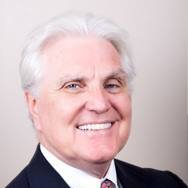 (PRWEB) April 08, 2017
Dr. W. Neil Gallagher accepted the invitation to speak at the annual Grand Rally at the White House, May 10, 2017. The 5th National Grand Rally will elevate the critical role grandparents and other relatives play in providing safe, loving, permanent families for children while addressing the policy changes needed to effectively support them while building and strengthening a community of hope.
According to Gallagher, "It's epidemic. Seven million at this time. Millions of young parents are on drugs, in prison, or criminally negligent. Those innocent, vulnerable and at-risk grandchildren either become wards of the state or the "new children" of loving grandparents."
In his forthcoming book: THE NEW AMERICAN HEROES: GRANDPARENTS RESCUING GRANDCHILDREN, Gallagher states on the dedication page:
To the Grandparents who hear
The Cries of the children
And
Who will do something about it
And
Defend the cause of the weak and fatherless.
Maintain the rights for the poor and oppressed.
Rescue the weak and needy.
-Psalms 82:1-4
As the president of the Gallagher Financial Group, Inc. http://gallagherfg.com/, a retirement and estate-and-financial planning firm in Dallas, Gallagher knows first hand the financial burden grandparents take on when they choose to devote themselves to raising their grandchildren.
Gallagher has been an international leader in humanitarian efforts for 50 years. He was among the first to join the Peace Corps, following John F. Kennedy's appeal "Ask not what your country can do for you, but what can you do for your country." Gallagher served as a teacher and medic in leper colonies in NW Thailand for which he received the Foreign Service award from Government of Thailand.
To learn more about the National Grand Rally 2017 and to register for tickets, please visit, https://grandrally2017.org/