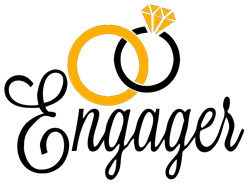 Engager is all about putting the jeweler's studio in the palm of your hand.
Toronto, Ontario (PRWEB) April 18, 2017
Engager, a mobile app for engagement ring customization, announced The Most Amazing Engagement Ring Challenge, a social media contest focused on finding the best custom designed engagement ring. The contest will accept 25- 50 entrants who will design and complete an engagement ring. The winner will chosen based on the most unique concept, sentimentality, origin story, and thoughtfulness of the ring. Entrants can apply until April 15th for a $10,000 prize.
"Engager is all about putting the jeweler's studio in the palm of your hand," said Nick Coutu, CEO of Engager. "Your smartphone becomes a window for real-time collaboration. We want you connected from that initial conversation pf describing your vision through each stage of the production process."
Coutu notes that his passion for giving people a chance to create their own engagement rings comes from a special place.
"I grew up seeing the devotion my parents had for making unique, meaningful, beautiful custom engage rings for clients. I wanted to bring that same feeling and experience to others. Our artistry and service is unparalleled, and you get to see the beauty of ring making unfold."
The Most Amazing Engagement Ring Challenge continues through May 31. Entrants can now visit the official contest page for more information on how to enter.
Visitors can also find more information about Engager at https://www.engager-rings.com/
About: Engager is a mobile app based out of Ontario, Canada which connects users with a professional and independent jeweler to create custom engagement rings. The Engager app was created by Nick Coutu, son of independent jewelry proprietors Marianne and Maurice (Moe) Coutu of Lessard Coutu Custom Jewelers.