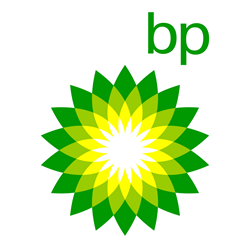 What makes the BP presentation so compelling is that details how a processing facility was able to solve the interoperability challenge of transferring data between disparate systems.
Chicago, IL (PRWEB) April 10, 2017
This year's Automation Conference & Expo will welcome BP, one of the world's leading oil and gas producers, to discuss their custom applications for data transfer. Tom Roach, BP's Process Computing Analyst at the BP Whiting Business Unit, will present in Chicago on May 23.
Comments Automation World Director of Content and the conference program architect, David Greenfield, "What makes the BP presentation so compelling is that it details how a processing facility was able to solve the interoperability challenge of transferring data between disparate systems. Attendees will be able to learn first-hand how BP's Process Computing Team created these custom apps." BP is now transferring data between seven operating units and providing host, OPC Server and application redundancy and auto-failover/recovery capability.  
Now in its sixth year, the Automation Conference & Expo explores transformative trends and technologies for engineering and management professionals within discrete manufacturing, packaging, and continuous and batch processing. Also on stage at this year's conference are leading automation technology end-users Caterpillar Inc. and Snyder's-Lance. The 2017 program will explore how companies are deploying automation in discrete manufacturing; augmented reality for maintenance and repair; enhancing cybersecurity in process environments; 3D printing / additive manufacturing for custom parts; lights out manufacturing; virtual machine design and more.
Scheduled for May 23-24 at the Chicago Marriott O'Hare, the Automation Conference & Expo is produced by PMMI Media Group, publishers of Automation World and Packaging World. Registration and additional program details are available at TheAutomationConference.com or by contacting PMMI Media Group at 1-800-355-5595.
About PMMI Media Group
PMMI Media Group is a market-leading B2B media company that produces information for processing and packaging professionals, bringing together solution providers and end users and facilitating connectivity throughout the supply chain. Its world class media brands — Packaging World, Automation World, Healthcare Packaging, Contract Packaging, ProFood World and Packaging + Processing OEM — are proven leaders in covering this diverse and dynamic marketplace, and its digital products incorporate leading edge media technologies to deliver informed, actionable business intelligence to the industry. PMMI Media Group also produces the Automation Conference & Expo, an annual education and networking forum, that takes place in Chicago each spring.
PMMI Media Group is owned by PMMI, The Association for Packaging and Processing Technologies, a trade association representing more than 700 companies that provide a full range of processing and packaging machinery, materials, components and containers. PMMI actively brings buyers and sellers together through initiatives such as packexpo.com, educational programs and world-class events, connecting participants in the processing and packaging supply chain with their customers around the world. The PACK EXPO trade shows unite the world of processing and packaging to advance the industries they serve: PACK EXPO International, PACK EXPO Las Vegas, Healthcare Packaging EXPO, PACK EXPO East, EXPO PACK Mexico, EXPO PACK Guadalajara and ProFood Tech, launching in April 2017. Learn more at pmmi.org and pmmimediagroup.com.