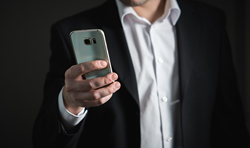 The smart money on Wall Street watches insider transactions the way barn owls watch mice.
Baltimore, MD (PRWEB) April 08, 2017
Corporate insiders have access to a wealth of material and nonpublic information about their companies. Their knowledge of corporate secrets gives them a potentially unfair advantage when trading in equity markets. That's why the SEC requires officers to disclose any insider buying or selling of their own companies' stocks.
Most investors are familiar with this rule. But according to Alexander Green, Chief Investment Strategist at Investment U, few understand its usefulness. Green points out that insider buying and selling disclosures can be powerful indicators of where a stock is going in the short term.
In a recent column, Green explained exactly how insider buying can help an ordinary equity market investor.
"Take a look at the shares of the companies that experience insider buying. History - plus dozens of academic studies - show that these stocks substantially outperform the broad market," he observed.
"It's not important whether there is widespread insider buying. What matters is which insiders are buying how many shares at which companies."
And in a second column, Green gave examples of when insider buying has predicted a rally in a particular sector of the equity market.
"Energy and material prices have taken a big jump. Profits will most certainly more than double in the months ahead, and the insiders recognize that. That's why they're buying shares of those companies," Green wrote.
He was commenting on a 17.41% jump in insider buying in the energy sector over the last year. The uptick corresponded to an impressive one-year return rate of 23.65% in the S&P Energy Index.
Another example from the same column concerned healthcare. The S&P Health Care Index lost 4.36% from December 2015 to December 2016, and insider buying decreased 17.17% in the sector.
Green argues that the insiders saw the writing on the wall. "Healthcare is such a mess right now. It's almost as if the insiders foresaw that there would be complications with the Obamacare repeal and replace."
The Investment U strategist is working on creating a tool to help ordinary investors harness the financial power of insiders. He discussed this project in a third column on the subject.
"Plenty of academic studies have confirmed that stocks with heavy insider buying outperform the broad market in the weeks and months that follow," Green reiterated on Monday.
"Going a step further, my research team and I have just completed an exhaustive study of more than 3 million insider trades over the last decade. And we uncovered something astonishing: an elite group of insiders whose success rate is far greater than the average insider's."
Green is a former Wall Street analyst with more than 20 years of experience as an investment advisor and financial writer. He has appeared on The O'Reilly Factor and has been profiled in The Wall Street Journal and Forbes, among others. Green is also the author of several national best-selling books on investing, including The Gone Fishin' Portfolio.
He is the Chief Investment Strategist of Investment U, a financial news and education newsletter with more than 400,000 subscribers.