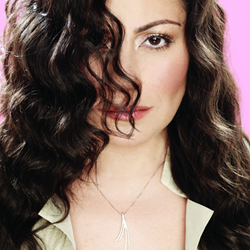 Taco 'bout a great excuse for a road trip, this is it!
Yuma, AZ (PRWEB) April 10, 2017
Want to add some sizzle to springtime? Head to the world's sunniest city for a festival that celebrates the hot and tasty in both food and music.
The City of Yuma's Tunes & Tacos Festival unfolds April 14 and 15 across the grassy fields of Desert Sun Stadium, with Saturday's all-day music menu to be headlined by '80s pop artist Lisa Lisa.
Even better is the smokin' admission price: just $1 per person (kids 3 and younger free) with all the music and KidsZone activities like face painting, jumpers, piñatas, carnival rides, rock wall, and more included at no additional cost. This event satisfies a family's taco cravings without taking a big bite out of anyone's wallet.
New this year, Tunes & Tacos will include an on-site Jak'd Up Custom Bikes and Low-Riders car show.
Tacococineros (chefs) and specialty treats vendors from across the Yuma area and as far away as Phoenix have devoured the 45 available vendor spaces, so conocedores (connoisseurs) should find folded deliciousness in every style and variety imaginable. Margarita and cerveza gardens also will be in bloom to quench festival-goers' thirst, and competitive eating events with amazing prizes are peppered throughout the day.
Saturday's main event runs from 11 a.m. to 11 p.m., with live music and entertainment on two stages. In addition to Lisa Lisa, performers include Risque Band, KrookTone Classics, Paloma, Tommy Coz and the Drifters, and DJ RC.
There's also a Friday evening appetizer, with the free People's Choice Salsa Queen competition and kickoff party – including a Tequila Expo – taking place from 6 to 9 p.m. at the adjoining Yuma Civic Center.
The Tunes & Tacos Festival was named the 2016 special event of the year by Arizona Parks & Recreation Association, featured in American Airlines Flight Magazine, listed as a 'Must See' event in AAA High Roads and highlighted in Arizona Highways.
Taco 'bout a great excuse for a road trip, this is it! More info, go to VisitYuma.com.