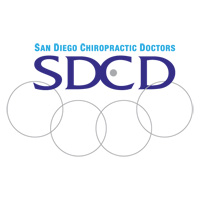 Doctors on Liens and Dr. Danny Bachoua, DC have partnered in the greater La Mesa area to bring relief to more personal injury victims.
San Diego, CA (PRWEB) April 11, 2017
Doctors on Liens and Dr. Danny Bachoua, DC have partnered in the greater La Mesa area to bring relief to more personal injury victims.
For the last twenty-three years, Doctors on Liens has represented the best chiropractors, orthopedists, physical therapists, surgeons, and more to help personal injury victims receive the care they need for their often catastrophic injuries. The most recent addition to their comprehensive network is Dr. Danny Bachoua of San Diego Chiropractic Doctors serving La Mesa, Spring Valley, and the surrounding communities.
Dr. Bachoua earned his doctoral degree at Southern California University of Health Science after undergraduate work at San Diego State University. Following multiple internships and postceptorships with renowned chiropractors in the personal injury field, he founded his private practice in 2009. With years of personal injury experience and hundreds of cases in his career, Dr. Bachoua has perfected his techniques to help those suffering from a personal injury accident and combines his certification as an ACE certified personal trainer to create custom treatment plans for all his patients. He specializes in a variety of treating methods including:

Spinal manipulation
Spinal decompression
Extremity manipulation and adjustment
Laser Therapy, Class IV
Cox flexion and distraction
Kinesio taping
Cervical and lumbar traction therapy
Manual release technique
Neuromuscular reeducation
Therapeutic ultrasound
Electrical muscle stimulation
Physiotherapy and exercise therapy
Additionally, Dr. Bachoua and his team assist with personal injury case management by providing:
Detailed and accurate documentation of injuries and med-legal reports completed within two weeks of discharge
Thorough communication with personal injury law firms to ensure legal cases progress as quickly as possible
Same day and next day appointments to provide prompt pain relief
A convenient location with extended hours including Saturday appointments
In house digital x-rays
Says Doctors on Liens President, Samantha Parker, "We have worked extremely hard to expand our network in San Diego County and partner with the best doctors working on a lien basis. Dr. Danny Bachoua is the perfect example of the high standards we maintain when recruiting doctors to join our exclusive network. His combination of experience with personal injury patients and commitment to a diverse set of treatment methods and philosophies ensure each patient receives the perfect customized approach for their injuries."
Doctors on Liens is an innovator in the medical lien specialty referral industry and has forged close relationships with both legal firms and medical practices over the past 20 years. Doctors on Liens features medical specialties including board certified orthopedic surgeons, neurologists, general practitioners, psychologists, and chiropractors. Each medical office is independently owned and operated and all appointments can be conveniently scheduled directly with the facility.
Doctors on Liens lists medical professionals who offer medical services on a lien basis throughout California and Nevada.