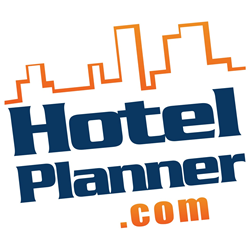 Acquiring Travel Ticker allows us to showcase our brand to travelers worldwide. Our ability to book business in multiple languages and in 99 currencies give us a competitive advantage in the marketplace
West Palm Beach, FL (PRWEB) April 11, 2017
HotelPlanner, the leading provider of online group hotel bookings, today announced the company's first acquisition outside of the U.S., Travel-Ticker.com, an online travel website offering the best insider deals on hotel accommodations and information about travel trends.
Based out of the UAE, Travel Ticker was established in 2006 as a newsletter and formally owned by Hotwire.com, now an Expedia company. Having developed a loyal customer base, the company has grown into providing an attractive reservations platform where users can browse and shop for affordable hotel rooms.
The hospitality industry is moving rapidly into the digital world as hotel bookings shift online providing customers with a selection of hotel options from economic to high-end properties. For HotelPlanner, this newest investment provides a global reach and to expand the products offered to Travel Ticker's clients.
"At Travel Ticker, our focus has always been towards giving users the best online booking experience possible. Our acquisition by HotelPlanner will offer our customers cutting edge technology that delivers quality pricing, multiple room types and excellent service to help travelers," stated Eimantas Balčiūnas of Travel Ticker.
"Acquisitions are important to our overall growth strategy," stated HotelPlanner.com CEO and Co-Founder Tim Hentschel. "As a specialist in online hotel sourcing for individual and group travel, we want to expand our offering globally. Acquiring Travel Ticker allows us to showcase our brand to travelers worldwide. Our ability to book business in multiple languages and in 99 currencies gives us a competitive advantage in the marketplace."
HotelPlanner's product growth line to date includes acquiring Hotel Hotline, Hotelsatanywhere.com and InternetHotels.com expanding individual and group hotel reservations volume, event ticket packaging, and meeting space only bookings. The company continues to grow volume organically and through targeted acquisitions. HotelPlanner will be in the market for more investments in 2017.
CIO and Co-Founder John Prince stated, "Travel Ticker provides us with a global view on booking hotel reservations. Taking the best elements of the Travel Ticker offering and combining it with HotelPlanner's technology will provide a more comprehensive booking experience for consumers purchasing individual travel, group bookings and meeting space."
About HotelPlanner
This year HotelPlanner has launched two new partnerships; a new eRFP group booking system on BestWestern.com, and their proprietary "Book-in-Block" technology with Travelport (TVPT), a leading Travel Commerce Platform, both deals are designed to advance and improve the group booking process online. HotelPlanner.com provides group hotel booking services to 3,000 groups per day in the global group travel market. The company's group hotel booking service ensures the lowest rates by allowing customers to receive quotes online directly from hotel group sales managers. HotelPlanner allows customers to book hotels for business meetings, conferences, conventions, family reunions, weddings, extended stays, tours, military reunions, church events, and group travels. The company also provides mobile applications for booking group hotel reservations. The company owns and operates Meetings.com, a site that provides information, planning and booking services for group, meeting, and individual hotel stays for the corporate, associations and business to business enterprises. With a mission statement geared towards, "Bringing People Together," HotelPlanner & Meetings.com are the global experts for hotel sourcing, providing direct clients and market leading affiliates with unmatched group and event discounted room rates plus localized service levels not available at other travel companies. HotelPlanner's latest accounts utilizing their group booking technology include Best Western Hotels & Resorts and Travelport, designed to advance and improve the group booking process. Founded in 2002, the company has offices in London, England (European Headquarters), Hong Kong (Asian Headquarters), West Palm Beach, FL (USA Headquarters), and Las Vegas, Nevada.