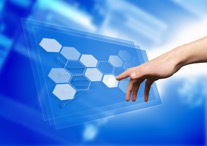 Chattanooga, TN (PRWEB) April 12, 2017
SIGNiX, the leading provider of cloud-based digital signatures, announced today that Paige Adams, the company's director of key accounts and partnerships - government, will present a workshop at the Bay Area Assessors Association (BAAA) 2017 Management Conference April 17-20 in Napa, Calif.
Titled "Moving Towards Modernization - Trending in County Governments," Adams' discussion will include such topics as implementing a paperless office and using technology to streamline workflows. Her presentation will also include a demonstration of e-signatures and how they help make traditional paper-based government processes easier and more convenient.
"Many of the topics at this year's conference focus on automating paper processes, as well as rules about those processes and how assessors can make the transition to digital," Adams noted. "SIGNiX's digital signature solution has been proven to help governments implement digital processes quickly and see almost immediate cost savings."
After decades of relying on paper-based processes, the County of San Diego began using SIGNiX's digital signature technology in 2013 in its Assessor, Recorder and County Clerk's offices. The initial pilot began with 5,000 documents, and after successful implementation, the County of San Diego expanded the project scope to include up to 100,000 documents annually. County officials estimate that they now save approximately $230,000 each year in ink, paper, storage and manual labor costs since integrating SIGNiX's e-signature technology.
The County of San Diego's efficiency and cost savings have been recognized with multiple awards, including the Center for Digital Government's Digital Government Achievement Award in the Government-to-Citizen (local government) category in 2015 for its online homeowners' exemption process, which features digital signature capability through SIGNiX.
"For local county governments, SIGNiX stands out due to our Independent E-Signature™ technology, which embeds the legal evidence directly into the document, versus relying on the vendor for future verification of executed documents. That keeps government offices in control of the documents and gives them the means to verify the validity and integrity of an e-signature and any signed document regardless of their relationship with the e-signature vendor," said Jay Jumper, president and CEO of SIGNiX. "SIGNiX's technology meets both compliance and security requirements and offers immutable legal evidence of e-signed documents."
SIGNiX will be the only e-signature provider at the BAAA Conference, which will feature speakers and attendees from various California counties, including Sacramento County, Napa County, Placer County and Los Angeles County.
###
About SIGNiX 
SIGNiX, the nation's leading provider of Independent E-Signatures, makes signing documents online safe and secure. SIGNiX's cloud-based service uses patented technology to give businesses the most secure and legally defensible digital signatures available at a fraction of the cost of paper. SIGNiX's products help the world's leading companies become more efficient, decrease risk and boost profits. For more information, visit http://www.signix.com.
###