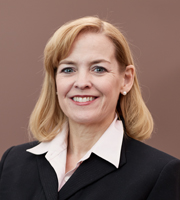 Stacy's expertise and leadership will further accelerate the growth of MPI's litigation support practice.
Lawrenceville, NJ (PRWEB) April 11, 2017
MPI, a 75 year old firm specializing in business valuations, M&A advisory and litigation support services, is proud to announce that Stacy Statkus has joined the firm as a Senior Vice President. Ms. Statkus brings a unique skillset to MPI after more than 16 years of experience in the litigation consulting, forensic accounting and business valuation realm. Her areas of expertise include matrimonial litigation involving high net worth individuals, celebrities, professional athletes, CEOs and other C-suite executives, as well as other business owners and their spouses. Ms. Statkus is routinely engaged to conduct tracing analyses of separate and marital property and to identify and quantify living expenses and income available for spousal and child support.
Ms. Statkus has provided expert consulting for cases in New York, New Jersey, Florida and other states as well as testimony in New York Supreme Court. She has assisted counsel at numerous financial depositions and participated in many settlement negotiations.
"We are thrilled to welcome Stacy to our firm," said Dan Kerrigan, President of MPI.  "Stacy is held in extremely high regard by those in the matrimonial litigation community and has a demonstrated history of delivering outstanding work to her clients. Her expertise and leadership will further accelerate the growth of MPI's litigation support practice."
Prior to joining MPI, Ms. Statkus was Director of Litigation and Matrimonial Services for Baker Tilly Virchow Krause in New York City. Her previous work included positions at two large regional accounting firms and a boutique valuation and consulting firm.
Ms. Statkus is a Certified Valuation Analyst (CVA), a Certified Divorce Financial Analyst (CDFA) and a Certified Fraud Examiner (CFE). She is a member of the New York Women's Bar Association, the Women's Bar Association of the State of New York, as well as the Sanctuary for Families Legal Advisory Council and Matrimonial Sub-Committee. Ms. Statkus received a B.A. in Policy Studies and Economics from Dickinson College, an M.B.A. in Finance and M.S. in International Business from Seton Hall University, (both with honors), and her J.D. degree from Louisiana State University. She was previously an adjunct professor at Seton Hall University School of Business and has also completed specialized divorce mediation training.
About MPI
Founded in 1939, MPI (Management Planning, Inc.) provides tax-based business valuations, business appraisals, financial reporting valuations, fairness opinions, sell-side and corporate advisory services and litigation support. MPI's senior professionals have extensive experience presenting and defending work product in front of financial statement auditors, management teams, corporate boards and fiduciaries, the IRS, other government agencies and in various courts. MPI is based in Princeton, NJ, with offices in New York City, Chicago, Boston, Hartford and Orlando.