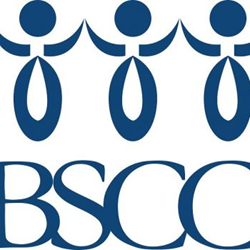 Every year, millions of men, women, and children are trafficked in countries all over the world, including the United States.
San Diego, CA (PRWEB) April 12, 2017
When Michael opened his first massage establishment in 2011, many of his closest friends thought he was crazy for naming it the "Happy Head". There were plenty of reasons given against it, but he knew that he had a concept that had the potential to be big and do big things. The Happy Head name wasn't just created to be funny, memorable, or for many other reasons that have propelled it to the fastest growing massage center in Southern California. He knew that one day he would have the opportunity to use the Happy Head name to bring awareness to many people who are victims of human trafficking.
Human trafficking is a form of modern-day slavery. It involves the use of force, fraud, or coercion to obtain some type of labor or commercial sex act. Every year, millions of men, women, and children are trafficked in countries all over the world, including the United States. Traffickers lure their victims and force them into labor or commercial sexual exploitation.
The victims of sex trafficking are silent victims. They are afraid to speak. They are held by chains of fear and shame. They are prisoners that can only cling onto hope before it is all lost. They truly need help to escape and find a path to a way out.
Happy Head Massage is pleased to support the Bilateral Safety Corridor Coalition" (BSCC). BSCC is a human rights based organization founded in 2002 that actively works to prevent, intervene and eradicate human trafficking. They are locally based in San Diego. They work to empower and help their clients regain their independence. They provide shelter, emergency response, crisis intervention and much more. Their mission is to live in a world where there is no exploitation and where men, women, and children's lives are protected and held in high esteem. More information about the support for this organization can be found at http://www.happyheadmassage.com/support-bscc/.
This April and May, the Happy Head will donate $5 for every 90 minute massage that is purchased. They are asking for help in achieving their goal of raising $10,000 to donate to this worthy cause. When customers get a 90 minute massage at Happy Head Massage in the months of April or May 2017 they will be helping so many escape their suffering.
Happy Head Massage thanks everyone for their support. After all, it's their customers who make what they do possible. For more information about the Happy Head, please visit http://www.HappyHeadMassage.com. A massage today can save a life tomorrow.