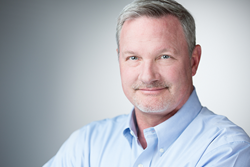 Their focus on future goals and a willingness to work hard to make their own dreams come true is exactly why we match funds for our Tech Scholars program.
Greenwood Village, Colorado (PRWEB) April 11, 2017
NexusTek, a leading Denver-based managed IT services and business IT consulting services firm, launches the fund-matching program in partnership with the BBB Foundation for NexusTek's Tech Scholarship awards.
NexusTek Tech Scholarship candidates are students in financial need that are seeking a degree in science, technology, and engineering. In 2014, the $10,000 Technology Scholarship award was presented to Walker Sanchez of Denver, Colorado. Walker is now a sophomore at CU Boulder in the Architectural Engineering program. Having grown up with significant financial struggle, Walker is now on an educational journey as a first-generation college student. Walker's goal is to design and build housing for low income communities.
Meet Walker and Juno: https://www.nexustek.com/tech-scholars/
Walker had this to say of his journey; "For prospective college students, I would let them know to keep working hard, never give up but always remember where you come from and the struggles your parents had to go through to make sure you got a good education -- and make the most out of every single day of your life."
Each year NexusTek matches funds, dollar for dollar, up to $10,000 to the Tech Scholarship program. In 2015, fundraising was so successful that adding a second award was made possible thanks to generous donors. The 2015 Tech Scholar, Juno Padilla, received the second award of $5,000 and is now a freshman at his dream college, Colorado School of Mines. Juno, son to a single mother and a first generation college student, is no stranger to struggle. His dedication to family and community, along with clearly defined future goals helped him to stand out as a candidate. In an interview this year, he expressed his gratitude to the donors who made it possible for him to attend one of the nations' top schools and says this is what motivates him every day to meet the challenges at Mines.
"Walker and Juno exemplify student achievement in the face of adversity," said Mike Jenner, CEO of NexusTek. "Their focus on future goals and a willingness to work hard to make their own dreams come true is exactly why we match funds for our Tech Scholars program. It makes it easy to ask donors to contribute support for some amazing kids who will be the next Walker and Juno."
NexusTek Tech Scholars
The scholarship applicants submit a comprehensive application and finalists undergo a stringent interview process from members of the selection committee. Each student will be honored and formally presented with their scholarships at the Elevating Ethics Scholarship Award Ceremony and Panel event on Thursday, May 11, 2017 at Regis University, Denver. Learn more about the program here: https://www.nexustek.com/tech-scholars/
About NexusTek
NexusTek, an award-winning Microsoft Gold Partner provides small and medium-sized businesses a trusted resource to optimize and manage their IT environments, ensuring business continuity and driving productivity. From managed IT services and cloud solutions to customized business software implementations and VoIP, NexusTek employs top talent, offers personalized attention, and brings more than 20 years experience implementing technology best practices for companies across Colorado and the region. For more information, visit http://www.nexustek.com/
About the BBB Foundation
The Denver/Boulder BBB Foundation is a 501(c)(3) nonprofit dedicated to supporting tomorrow's marketplace and the future of the Denver/Boulder business community. It is the philanthropic arm of the Denver/Boulder Better Business Bureau and provides ethics education and opportunities for students and youth.