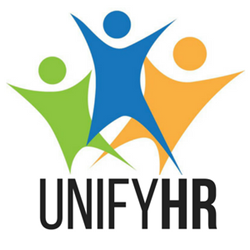 "We have balanced our tried and true employee communication strategies with an enhanced audit tool which once again positions UnifyHR as the industry innovator with this dependent eligibility audits," - Allen Gehrki, President & CEO
Dallas, TX (PRWEB) April 11, 2017
UnifyHR announced today it has expanded its product offerings to include Eligibility Verification Services (EVS). Driven by its flexible rules-based technology, UnifyHR is a leader supporting some of the largest and most complex employers with ACA Compliance Administration. UnifyHR's vision is to create a platform unifying HR administrative solutions under a single platform. EVS is just the first of several anticipated product releases.
With escalating health insurance premiums, there is increasing pressure on plan fiduciaries to control health benefit costs. The most compelling initiative remains regularly performing Dependent Eligibility Audits.
The UnifyHR management team brings more than a decade of dependent audit experience designing, implementing and delivering effective audit campaigns. Given UnifyHR's flexible platform design and its leadership team's prior experience with eligibility verification audits, it naturally made sense to roll out EVS. "We have balanced our tried and true employee communication strategies with an enhanced audit tool which once again positions UnifyHR as the industry innovator with this product," says Allen Gehrki, President & CEO.
UnifyHR's experience has demonstrated that faster audit validation reduces the uncertainty faced by employees and their employers. Its technology reduces the risk associated with human data entry errors. Once the dependent information is validated, UnifyHR quickly updates the employee's status through its secure web portal. Confirmation is then sent by electronic communication notifying the employee that their verification obligation has been met. This significantly reduces the number of employee questions and calls associated with the audit, reducing disruption for the employees.
"Additionally, another key product differentiation is our employee-focused communication materials that help gain employee buy-in to the process," says Gehrki. UnifyHR's team spent years perfecting the appropriate messaging to help employees understand why they are being asked for this information, and how their participation will preserve the fiscal integrity of the plan and their own personal finances.
UnifyHR remains committed to providing service excellence. Through its technology, knowledge and experience, the market can expect the same exceptional service that UnifyHR clients have come to expect.
About Us: UnifyHR was founded in 2013 by a group of industry experts and visionaries with a combined history of more than 100 years in benefits and compliance administration. Now, with hundreds of clients that range in size from 150 to more than 150,000 employees, UnifyHR supports over 1.2 million employees annually. Initially focusing on the complexities associated with the employer mandate requirements of the Affordable Care Act (ACA), its long-term vision has always been to consolidate employee facing administrative solutions (e.g. payroll, HRIS, ACA, benefits administration), in a single unified platform under the UnifyHR banner. To learn more, visit us at http://www.unifyhr.com.