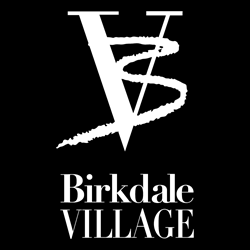 "We have a stellar team in place with on-the-ground experience and brand expertise, making them the ideal individuals to lead the new shop." -Yuriy Vaynshteyn, Owner
Charlotte, NC (PRWEB) April 11, 2017
Engel & Völkers North America announced today the opening of its Lake Norman shop in Birkdale Village, further expanding the level of service and global network for buyers and sellers in the Charlotte-metro area.
"Following the notable success of Engel & Völkers South Charlotte and Engel & Völkers Uptown Charlotte, we feel Lake Norman is a prime location to further our comprehensive network and resources to cater to an increasingly global clientele," said Yuriy Vaynshteyn, owner of Engel & Völkers Charlotte. "We have a stellar team in place with on-the-ground experience and brand expertise, making them the ideal individuals to lead the new shop."
Vaynshteyn is the owner, Frances Bryant is the Executive Vice President, and Sue Fessler is the Vice President. The three successfully launched Engel & Völkers' second location in March 2017 in Uptown Charlotte and will further the footprint of Engel & Völkers north to the Lake Norman area. Prior to Engel & Völkers Uptown Charlotte, Vaynshteyn and Bryant launched Engel & Völkers South Charlotte in late 2015 with a team of 25 real estate advisors. Since then, the team has experienced impressive growth with more than 70 advisors in its two current locations.
"We are keenly aware of the real estate market in Lake Norman. Our shop location in Birkdale Village will thrive due to its walk-in traffic and centralized location," said Bryant. "I am excited to expand this brand and our shop concept mixed amongst the retailers in Birkdale is a perfect complement to the high-end clientele."
Engel & Völkers Lake Norman, situated in Birkdale Village, will provide leading real estate services and premier properties for buyers and sellers in and around Lake Norman. Engel & Völkers continues to strengthen its presence in the real estate markets across North America, with planned openings in several new markets in the coming months.
About Engel & Völkers
Since its beginning in 1977 as a specialty boutique providing exclusive, high-end real estate services in Hamburg, Germany, Engel & Völkers has become one of the world's leading companies specializing in the sale and lease of premium residential and commercial property, yachts and private aviation. Engel & Völkers currently operates a global network of over 8,500 real estate advisors in more than 750 brokerages spanning 33 countries across five continents, offering both private and institutional clients a professionally tailored range of luxury services. It established Engel & Völkers North America in 2007 and assembled a team of the industry's top leaders, performers and real estate innovators to expand operations in the U.S., Canada and Mexico. Committed to exceptional service, Engel & Völkers supports its advisors with an array of premium quality business services; marketing programs and tools; multiple platforms for mobile, social and web; as well as access to its global network of real estate professionals, property listings and market data. Engel & Völkers is an active supporter of the Fair Housing Act and the Equal Opportunity Act. Each brokerage is independently owned and operated.