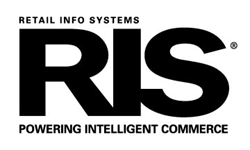 (PRWEB) April 20, 2017
RIS News, the source for business intelligence and transformative technology for retailers, will host a live competition for technology startups at its Retail Executive Summit (RES) in Scottsdale, Arizona. RES is the retail industry's executive conference focused on retail strategies, leadership and transformation from the C-suite to the sales associate.
The startup competition will be judged by a panel of retail experts consisting of a retail CEO, a Wall Street analyst and a venture capitalist. The competition will take place at RES, June 14-16 at the Scottsdale Four Seasons Resort in front of more than 150 senior-level retail industry executives.
Three retail technology startups selected as finalists for the competition will make 10-minute pitches before the panel of experts in front of the live audience, who will also vote using digital polling technology. Each candidate will make their case as the best solution to push retail into its next phase of evolution. Candidates will be evaluated based on how significantly their solution can improve a retailer's business or radically alter the industry. The winner of the competition will receive a check for $2,500 and coverage in RIS throughout the year.
Retail technology startups who wish to submit proposals to become candidates for the competition will need to submit a proposal and pay a $500 non-refundable fee. The deadline for submission is May 19. The link for submission is: https://events.ensembleiq.com/retail-executive-summit-startup-2017/
Startups for the competition are defined as being in the retail technology business less than three years, a stand-alone company, revenue less than $5 million per year, fewer than 50 employees, and having secured no more than two rounds of funding of less than $10 million.
"The winner of the startup competition will not only become the star of the RES conference and receive a $2,500 check, but they will be featured in stories and promotions by RIS News throughout the coming year," said Joe Skorupa, editorial director for RIS News. "In addition, the winner will receive a list of other prizes including a unique sponsorship package with a high-profile placement at future RIS conferences in 2017."
Visit the RES website at https://events.ensembleiq.com/2017-retail-executive-summit to find out more about the sessions and how retailers can make invaluable connections and learn actionable strategies to grow their businesses for continued success. EnsembleIQ is the parent company of RIS News and numerous other brands that serve retailers, CG manufacturers, technology vendors, marketing agencies and retail service providers.
For additional information, please contact:
Kim Sterling
Director, Marketing & Communications for RIS, CGT
EnsembleIQ
+1 224 632 8167
About the Retail Executive Conference
The Retail Executive Conference, now in its 16th year is the original high-level retail conference connecting retail executives with sophisticated strategies and cutting-edge technology. This intimate forum offers executives forward-looking vision, practical learning, peer-to-peer exchange, and dialog through highly interactive sessions and networking opportunities. The event will take place June 14-16 at the Four Seasons Scottsdale Resort. Retailers who want to attend the event should contact Angela Shaw at AShaw(at)ensembleiq(dot)com.
About RIS News
RIS is the leading source for business intelligence, thought leadership and technology insight for retail executives who are seeking engines of innovation and rapidly adapting to market forces that are disruptive and transformational. RIS helps retailers and vendor partners connect with relevant content, exchange ideas with peers and partners, and find best-in class business solutions and strategies that lead to smarter IT and business decision. The RIS media portfolio includes summit conferences, websites, thought leadership reports, benchmark studies and research, white papers, newsletters and special reports. For more information visit the website http://www.risnews.com.