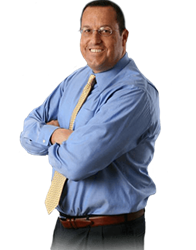 I think it's important that people understand that these protection features should also be required by rideshare services like Uber.
Philadelphia, PA (PRWEB) April 11, 2017
The March 25 Uber self-driving car accident in Arizona has opened the floodgate to questions about vehicle safety features.
The Arizona accident comes on the heels of an accident involving a North Philadelphia pedestrian who was hit by an Uber driver in June. The pedestrian, a 56-year-old woman, died shortly after the crash.
These two incidents are not in isolation. In fact, car accidents are becoming all too common. According to the Association for Safe International Road Traffic, approximately 3,287 people die each day in automobile related accidents. They go on to report that auto accidents are "the single greatest cause of death among healthy U.S. citizens…"
Joel Kofsky, a Philadelphia accident attorney, finds these numbers alarming, and he wants to educate the public on the different features available to reduce the possibility of severe injury that results from accidents.
In an interview, Kofsky explained, "Many safety features come equipped with cars. I think it's important that people understand that these protection features should not only be options in their own vehicles, but they should also be required by rideshare services like Uber. I've seen countless accident victims who would be in far worse shape if it were not for some of the new technology available to protect them."
Attorney Kofsky is not alone in thoughts about the importance of vehicles equipped with accident avoidance equipment. Many car manufacturers are going to great lengths to make sure that new and improved accident prevention technology is a standard feature on their new vehicles.
Here are a few ways the automobile industry is responding these frightening accident numbers.
Inflatable Seatbelts
Developed by Ford, this safety feature protects the outboard-rear-seat passengers. It is an airbag that unzips from inside the seat belt to spreads that crash force out over the entire body instead of just the chest, and it reduces forward movement; thus, preventing head injury.
Back Up Cameras
Backup cameras may seem like a convenience, but the truth is, they are a crucial safety feature—especially in areas where kids play. All too often, deaths to children occur because they run behind a car that is backing up. When cars are equipped with backup cameras, drivers no longer have the blind spot below the rear windshield.
Blind Spot Warnings
A car equipped with blind spot warnings notify drivers when an object is located on the side or at the rear of the vehicle. This feature allows drivers to avoid those types of collisions where something in the vehicle is blocking their view.
Forward Collision with Automatic Breaking
Many vehicles are coming equipped with forward collision warnings. This feature uses cameras, radar and lasers to scan the road ahead of a vehicle. If what is ahead is slowing down too quickly, the forward collision feature will give drivers a warning to slow down, or in more advanced systems, will apply the break and do it for them.
No technology will make driving or being a passenger in a vehicle 100% safe. Human error will always play a significant role in vehicle accidents. Attorney Kofsky reminds drivers and passengers, "Taking steps to protect yourself from human error can mean the difference between an injury and a fatality."
If you or someone you know has been injured in a Philadelphia UBER or Lyft accident, you can reach out to Attorney Joel Kofsky for help.