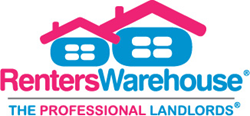 "The Villa Portofino community is truly a great addition to the Renters Warehouse portfolio," shared Jon Ortner, Vice President of Portfolio Services.
Miami, FL (PRWEB) April 11, 2017
Renters Warehouse, one of the largest and highest reviewed property management companies in America, is announcing yet another exciting investor takeover out of its South Florida office.
As of April 1st, Market Leader Rick Drew and his team at Renters Warehouse Miami will now manage 45 townhomes in Villa Portofino, a luxury townhome community in Homestead. The community features a mix of large three- and four-bedroom townhomes with luxury units and many of the homes are situated on oversized, cul-de-sac or lake front home sites.
"The Villa Portofino community is truly a great addition to the Renters Warehouse portfolio," shared Jon Ortner, Vice President of Portfolio Services. "Its owners were looking for more in-depth institutional reporting and we were happy to provide customized reporting offerings that fit their needs. It's just another way that our Portfolio Services Division is offering Rent Estate™ investors an incomparable centralized offering."
The Homestead area is a promising new market for Renters Warehouse, as it's experiencing significant long term rent growth, and occupancy rates remain healthy due to the decline in homeownership across the state. In fact, the area's five-year average occupancy rate is 95.7%.
In addition to being an attractive market, the Villa Portofino takeover will also help Renters Warehouse establish a strong foothold in the Homestead Area. Though only 45 minutes from Miami, Renters Warehouse chose to hire and build a local team to manage the new Homestead properties. With new Rent Estate Advisors joining the team, it will allow for even stronger service coverage for South Florida.
Renters Warehouse exists to help homeowners and investors create wealth and financial freedom through Rent Estate™. To learn more about Renters Warehouse or to find out how much your home will rent for, visit http://www.renterswarehouse.com today!
-30-
About Renters Warehouse
Renters Warehouse is one of the fastest growing and highest reviewed residential property management companies in America. Backed by growth equity investor and majority stakeholder Northern Pacific Group, and under the leadership of President and CEO Kevin Ortner, Renters Warehouse now manages more than $3 billion in residential real estate, servicing 13,000+ investors across 18,000+ residential homes over 35 markets and 24 states. NPG Managing Partner Scott Honour, who in 1999 was a founder of YapStone, a leading online rental property payment service provider, serves as Chairman.
Renters Warehouse expertly serves everyday single-property homeowners as well as real estate investors. In 2015, the company officially trademarked the term Rent Estate™ to redefine the entire SFR (Single Family Rental) industry as more traditional real estate gives way to this new lucrative asset. Through their dedicated Portfolio Services Division led by Chief Investment Officer Anthony Cazazian, the company also brings professional, scalable and efficient single property management solutions to investment portfolios with both centralized services and local market expertise and staff. Not only has Renters Warehouse received the prestigious honor of being included on the Inc. 500 | 5000 list of fastest-growing privately held companies in America seven consecutive years in a row, it was also named one of the "Best Places to Work" in Minnesota (where they are headquartered) by the Minneapolis St. Paul Business Journal in 2010, 2011, 2012, 2014, 2015 and 2016. The company was also honored as a best place to work in Arizona (a centralized corporate services center) by the Phoenix Business Journal in 2013 and 2014, and achieved a spot on the prestigious 2016 Top Companies to Work for in AZ list. Nationwide, Renters Warehouse has been honored as one of America's "Best Places to Work" in 2012, 2014, 2015 and 2016 by Outside Magazine. Recognized as pioneers in real estate, business management and innovation, Renters Warehouse has been awarded 22 Business Stevie Awards both internationally and stateside.
In 2017, Renters Warehouse received an "A" rating from the Better Business Bureau (BBB) after meeting the BBB's eight Standards of Trust and earning BBB Accreditation. In 2016, Morningstar Credit Ratings, LLC, a nationally recognized statistical rating organization (NRSRO) offering a wide array of services including operational risk assessments, assigned its MOR RV2 residential-vendor ranking to Renters Warehouse as a residential property manager, indicating that the company demonstrates proficiency in managing key areas of operational risk.
In May 2017, Renters Warehouse will be publishing its first book - Rent Estate™ Revolution. Authored by CEO Kevin Ortner, the book will share the Renters Warehouse philosophy and business expertise around single-family rentals and the power of Rent Estate to drive long-term wealth creation, retirement security and financial freedom for the everyday person.
Media Inquiries / Interviews:
Crystal Richard
Public Relations
crystal(at)renterswarehouse(dot)com