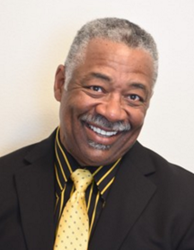 Jackson, MS (PRWEB) April 11, 2017
People who wish to improve their smiles with Lumineers® in Jackson, MS, can now visit certified Lumineers dentist Dr. Kenneth Nash, who is currently expanding his practice in Vicksburg, MS, and accepting new patients for this treatment with or without referrals. Lumineers allow patients to immediately improve various cosmetic issues with their smiles, including chipping, staining and spacing issues as well as poor alignment. In addition, Lumineers treatment promises multiple long-term benefits over traditional veneers.
Custom-made Lumineers give patients an efficient and lasting method of making their smiles appear brighter, straighter and more attractive. Rather than repeatedly visiting a dentist to undergo cosmetic and corrective procedures, patients only need to visit Dr. Nash twice to receive Lumineers. During the initial visit, Dr. Nash makes impressions and prepares the patient's teeth for the placement of the Lumineers, which is completed during the second visit. For many patients, this process is more efficient, comfortable and affordable than a full smile makeover. Furthermore, unlike some cosmetic solutions, Lumineers may last as long as 20 years with proper care.
As a certified Lumineers dentist, Dr. Nash recommends this option over traditional veneers for multiple reasons. Lumineers are extremely thin, so fewer changes to the structure of a patient's natural teeth are needed to support the placement of these veneers. In most cases, Dr. Nash can prepare the teeth for Lumineers in Jackson, MS, without drilling or administering any anesthesia. By preserving the structure of the natural teeth, Dr. Nash enables many patients to avoid wearing temporary acrylics while their custom Lumineers are being produced. The preservation of the natural tooth structure also makes this cosmetic solution fully reversible.
To learn more or schedule consultations about receiving Lumineers in Jackson, MS, current and prospective patients are encouraged to visit Dr. Nash's website at http://www.vicksburgdentist.com. Patients may also directly call the practice, Nash Family Dentistry, at 601-634-1812 to reserve personalized consultations.
About the Practice
Nash Family Dentistry is a general practice offering personalized dental care for patients in Vicksburg, MS. Dr. Kenneth Nash and his team provide patients with the latest in dental technology in a comfortable and welcoming environment. Dr. Nash offers a variety of services including laser dentistry, dental implants, and cosmetic dentistry services, among others. To learn more about the services offered at Nash Family Dentistry please visit the website at http://www.vicksburgdentist.com or call 601-634-1812 to schedule an appointment.