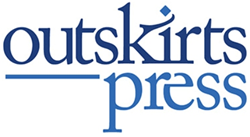 Authors who self-publish with Outskirts Press in April can save 10 percent on the inclusive Elite e-Book Bundle. The valuable package includes Kindle, iPad and NOOK e-book versions.
Denver, CO (PRWEB) April 11, 2017
With the celebration of Earth Day on April 22 each year, spring seems the ideal time to reach out to more of the planet—and perhaps spare a few trees in the process! Outskirts Press, the #1-rated self-publishing company according to Top Consumer Reviews, is celebrating Mother Earth by extending a discount of 10 percent off its popular Elite e-Book Bundle throughout the month of April. The already value-priced package includes electronic books formatted for all the most popular e-reader formats.
While paperback and hardcover books remain readers' reigning choice, environmentally conscious bookworms spend approximately $3 billion a year on digital versions. In fact, e-books are projected to account for 25 percent of all book sales in 2018—that's a lot of opportunity!
Outskirts Press is extending the 10 percent discount on the Elite e-Book Bundle to any author, regardless of where they published their paperback or hardcover book.
The Elite e-Book Bundle makes a book available to e-book consumers, no matter what device they use. The package includes formatting and distribution of a book in all of the most popular digital formats:

Amazon Kindle E-book Edition with distribution on Amazon
Apple iPad/iPhone E-book Edition with distribution through iTunes and the iBooks bookstore
Barnes & Noble NOOK E-book Edition with distribution through the NOOK bookstore on Barnes & Noble's website
Once an e-book is released, readers can purchase and download it instantly … from anywhere in the world.
For more information about Outskirts Press and its self-publishing and book marketing options, visit the company's website, OutskirtsPress.com.
About Outskirts Press, Inc.: Outskirts Press helps authors develop and publish high-quality books by offering exceptional design, printing, publishing, distribution, and book marketing services. Top Consumer Reviews ranks Outskirts Press #1 because they are passionate about delivering outstanding customer service, affordable pricing, industry-leading royalties, and a team of hands-on, US-based publishing experts. At http://www.outskirtspress.com you can publish your book, your way, today.
# # #
Outskirts Press, Inc., 10940 S. Parker Road - 515, Parker, Colorado 80134
https://outskirtspress.com 1-888-OP-BOOKS