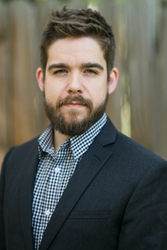 Dallas (PRWEB) April 12, 2017
Sentinel IPS, a long-time provider of network intrusion prevention systems, today announced the appointment of Chris Gathright as its Chief Technology Officer. This newly created role is based at the company's headquarters in Dallas, Texas, and represents Sentinel IPS' ongoing commitment to network security excellence.
"Chris brings a wealth of security knowledge gleaned from his years working in the Intelligence Community, and we welcome him to our company," said David Lissberger Sentinel IPS president and CEO. "His leadership will help us guide future product development and further enhance our ability to keep our customers' networks secure."
As Sentinel IPS CTO, Gathright is tasked with leading the company's research and development efforts, technology innovation, and day-to-day operations.
"I am excited to be joining the Sentinel IPS team," said Gathright, Sentinel IPS CTO. "I look forward to providing our customers with innovative resources and tools to monitor and protect their networks."
Gathright has extensive experience in the network security field. He holds a Bachelor of Science degree in Computer Science from the University of North Texas with additional executive studies at Johns Hopkins University.
About Sentinel IPS
Based in Dallas, Texas, Sentinel IPS began as EcoNet.com, a web development company founded at the dawn of the World Wide Web in 1995. By the early 2000s, the company became a successful network security product reseller and began to develop its own first intrusion prevention system.
Since 2004, the company continues to expand its product functionality installing Sentinel IPS devices around the world. Its customers include Fortune 100 firms, government and municipal agencies, financial institutions, utility cooperatives, and medium and small businesses. For more information, visit us at http://www.sentinelips.com (http://www.sentinelips.com)