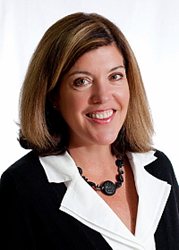 Avon, OH (PRWEB) April 11, 2017
As pediatric dentists in Avon, OH, Drs. Carolyn B. Crowell, Charissa McCune and Maria Ramirez are supporting Oral Cancer Awareness Month by raising awareness of the importance of receiving regular oral cancer screenings at every age. To facilitate this, the doctors now welcome new pediatric patients for both cancer screenings and regular hygiene cleanings.
Oral cancer is a dangerous condition that claims the lives of almost 10,000 people each year. Nearly 50,000 patients will receive a diagnosis annually. Men are twice as likely to develop oral cancer as women, and while the death rate continues to decrease, it is still frequently undetected without a qualified screening.
Although the condition usually affects patients over the age of 55, younger people are not immune. Pediatric patients are also affected, so as pediatric dentists in Avon, OH, the doctors feel it is important to screen patients at every visit and develop a health habit for their future. Adults and teens may be involved in practices that can increase their chances of developing the disease, such as chewing tobacco, which can cause precancerous lesions in the mouth in just a few months.
One of the major concerns with this type of cancer is its tendency to go unnoticed. Sores that do not heal, persistent pain and a lump or thickening in the cheek are common symptoms. White or red patches on soft tissues like the gums, tongue, cheeks or tonsils may also be signs of cancer. Unfortunately, many of these symptoms can be caused by much less serious conditions, so patients may go undiagnosed for an extended period of time.
Catching oral cancer early can help patients have a fighting chance. Those who would like to learn more from skilled pediatric dentists in Avon, OH, are invited to contact Drs. Crowell, McCune and Ramirez by calling 440-934-0149.
About the Practice
Dr. Carolyn B. Crowell, DMD & Associates is a dental practice offering pediatric dentistry and orthodontics to patients in Avon, Ohio. Dr. Carolyn B. Crowell is a pediatric dentist and a Diplomate of the American Board of Pediatric Dentistry as well as a Fellow of numerous organizations including the Academy of Pediatric Dentistry. Dr. Charissa McCune is an experienced orthodontist who is a member of the American Association of Orthodontics, among other prestigious dental organizations. Dr. Maria Ramirez is a pediatric dentist who specialized in Children's Dentistry at MetroHealth Medical Center Pediatric Dental Clinic in Cleveland. Drs. Crowell, McCune and Ramirez offer the latest in pediatric dentistry and orthodontics including laser dentistry in order to provide each patient experienced, comfortable and trusted care. To learn more about the doctors or the services they offer, visit their website at http://www.drcrowell.com or call 440-934-0149 to schedule an appointment.