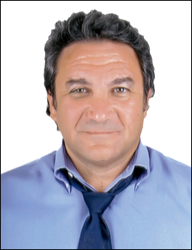 We take on only a few projects which we feel are true 'game changers' with disruptive models...
(PRWEB) April 11, 2017
Provia Laboratories LLC (Provia) recently added Mr. Scott Wolf (Wolf), President of Grace Century FZ LLC (Grace) to its Business Advisory Board in preparation for international expansion. Wolf, and his firm Grace have played numerous roles for Provia over the last three years. In addition to assisting Provia with a prior capital raise, Wolf provided the company with investor relations services, business development services, strategic advisory and planning consulting as well as participated as a major investor. Most recently, Wolf began assisting Provia's Board of Managers plan for its latest growth capital raise. With Wolf's assistance, Provia subsequently engaged an Investment Bank, US Capital Partners, Inc. for a $2M capital raise. US Capital completed an in-depth market review and due diligence evaluation of Provia, prepared the offering documents, and has recently begun raising capital from its large network of investors. Details available at http://www.provialabs.com/investor-relations.
Provia focuses on working with stem cells for autologous use (cells from you, for you). Under the brand Store-A-Tooth, Provia offers a service for families to preserve the valuable mesenchymal stem cells found in their children's baby teeth and wisdom teeth for their future stem cell therapy needs. Mesenchymal stem cells (MSCs), like those found in teeth, are different than those collected from umbilical cord blood as they can differentiate into cells for repair and regeneration of bone, cartilage, tendon, nerve, and heart tissue – making them relevant to the rapidly growing field of regenerative medicine. In addition to the Store-A-Tooth service, Provia's state-of-the-art cGMP stem cell laboratory provides the research community with cell and tissue related products and services and has a pipeline of products in development to serve the personalized/autologous cell and tissue therapeutics space.
"Scott has been an incredible member of the Provia team over the last three years. He immersed his group from the very beginning and learned our business, our space, and our needs. Scott, Grace, and Grace's members helped Provia close nearly $10M in early stage funding. Scott represented those investor's interests as a strategic voice to our Board of Managers, and continues to provide consistent and meaningful advice to the company," says Howard Greenman, CEO of Provia. He adds "Scott's international network is exceptionally strong. Adding Scott to the Provia advisory board is really just a formality as he has been advising this company for so long. Now that we begin planning for our aggressive international expansion efforts, it's the right time to make it formal."
"Provia has been one of our portfolio projects for the last few years. We take on only a few projects which we feel are true 'game changers' with disruptive models or emerging technologies in new industries. We invest considerable efforts in helping them succeed. What we saw in Provia from the very beginning was an outstanding team throughout, one with the technical, business, and entrepreneurial skills to navigate the challenges of creating a new space. I am delighted to become a formal member of their advisory board as I see nothing but success in their future and I want to continue to be an active part of it," says Mr. Wolf.
Provia is currently raising capital. Interested investors can learn more and inquire about their eligibility here.
About Provia
Provia is a revenue-generating stem cell processing, manufacturing, and bio-storage company with a leading position in dental stem cell storage and related services. Provia's primary service, Store-A-Tooth™, provides private storage of stem cells from children's teeth for future use in the child's personalized regenerative medicine. Store-A-Tooth™ is a similar service to cord blood stem cell banks like ViaCord (purchased by PerkinElmer) and Cord Blood Registry (purchased by AMAG Pharma). Provia has a proprietary set of protocols for cell processing, expansion, validation, and cryopreservation. Provia's laboratory provides these services under FDA guidelines for current good manufacturing practice (cGMP) for human cell and tissue products. http://www.provialabs.com or http://www.store-a-tooth.com.
About Grace Century.
Grace Century FZ LLC is an International research and private equity consultancy located in Ras Al Khaimah, (north of Dubai) in the United Arab Emirates (UAE). Grace Century specializes in "game-changing" life science and health related private equity projects.
For portfolio or company information please email info(at)gracecentury.com or call +971 (0)7 206 8851
Please direct all media enquiries to info(at)bigwheel.me or call +971 (0)52 712 1777
Website – http://www.gracecentury.com
Facebook – https://www.facebook.com/GraceCentury
LinkedIn – https://www.linkedin.com/company/grace-century-holdings-fzc-llc
Twitter – https://twitter.com/GraceCentury
Blog – http://www.thegracecenturyblog.com