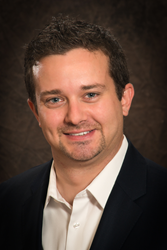 As we continue to grow as an organization, hospitality and customer service are two areas we place a large amount of emphasis on.
Vero Beach, FL (PRWEB) April 12, 2017
Harbor Retirement Associates (HRA), a regional senior living development and management company based in Vero Beach, announces the appointment of Gottfried Ernst as its new Vice President of Hospitality. Ernst will be primarily responsible for designing, planning and implementing standards, policies and programs that positively impact the delivery of services to HRA's residents nationwide.
"We're pleased to welcome Gottfried to HRA in his new role as our Vice President of Hospitality," said Tim Smick, CEO of Harbor Retirement Associates. "As we continue to grow as an organization, hospitality and customer service are two areas we place a large amount of emphasis on. We believe that Gottfried is the perfect individual to help us to continue to excel and grow in those areas."
After obtaining his degree in Hospitality Management and Tourism, Ernst worked at several 4- and 5-star hotels in Austria, Switzerland and the United Kingdom. He began his career in the Senior Housing industry in 2001 at Brookdale Senior Living where, over the past 15 years, he held both community and corporate leadership positions. Ernst progressed in conjunction with the company's growth to his role as Vice President of Dining Services. Most recently he led the dining services operations as part of Brookdale's Southeast Division, which is comprised of 260 senior living communities.
"In addition to extensive experience in the senior living industry, Gottfried has a tremendous passion for working with seniors," said Sarabeth Hanson, Chief Operating Officer of HRA. "He truly shares our vision for senior living and is steadfastly committed to HRA's core values of respect, attentiveness, integrity, stewardship and excellence."
Ernst was inducted into Brookdale's President Circle in 2005, and was key in the development and implementation of several ALFA award-winning programs. He also played a lead role in Brookdale's successful Dining Services Systems Integration of former Horizon Bay and Emeritus Senior Living communities nationwide. In the earlier years of his career, Ernst took part in several bartending competitions and was the winner of a National cooking competition, "Goldenes Reindl", in Vienna, Austria.
Ernst was born and raised in a small town in Austria and learned the hospitality business from his parents who owned a bakery and pastry shop. He is a self-described "foodie," a wine enthusiast and a lover of all facets of entertaining. Ernst lives a healthy and active lifestyle and enjoys domestic and international travel, hiking and kayaking. He is all an avid tennis player and skier. Ernst currently resides in the Fort Lauderdale area.
HRA communities are found in 8 states nationwide. All HRA communities share similar features and standards of excellence. Each HRA community features include 24-hour staff, scheduled transportation daily, housekeeping service, concierge services and the exclusive Chef's Fare Dining Program with customized dining experiences in multiple venues. Each community also has HRA's signature Life Enrichment Program, designed to provide social, devotional, fitness and recreational opportunities that have a positive impact on residents.
For more information on Harbor Retirement Associates, visit http://www.hraseniorliving.com