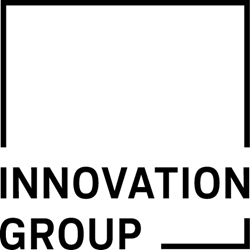 New York, NY (PRWEB) April 11, 2017
A new report from J. Walter Thompson's Innovation Group tackles one of today's most explosive consumer sectors: health.
"The Well Economy" comes at a time when the definition of "health" is expanding rapidly – as are the industries that cover it. Sectors from retail to beauty are taking cues from wellness branding to realign with consumer priorities. And technology is driving unparalleled changes in healthcare, creating a storm of disruption in the $3 trillion US healthcare industry.
What does it mean to be well? How are health and wellness brands evolving? And most importantly, how can brands reach consumers in this space?
To answer these questions, "The Well Economy" features exclusive interviews with experts in both the healthcare and lifestyle industries. The insights are supported by original data from a survey of 1,007 US consumers conducted by SONAR™, J. Walter Thompson's proprietary research unit.
Key findings from the report include:

77% of consumers associate "health" with their physical condition, but nearly as many (75%) include mental health as well
Millennials look outside of the pharmacy for treatment, preferring non-medicinal options (59%) to over-the-counter (55%)
Consumers welcome leadership from Silicon Valley: 75% of respondents think startups could improve health insurance
While 64% of respondents would prefer to track their health from home, a majority (54%) have not found health-tracking apps useful
Just 37% of consumers would trust consumer brands with their DNA information
Lucie Greene, Worldwide Director of the Innovation Group, said of the new report: "As we expand how we define wellbeing, we're seeing a more holistic view of health that wraps in body, mind, and more while also creating space for new opportunities for brands."
The report also includes 14 pages of original infographics that offer a peek at the new visual language of healthcare as well as a preview of revolutionary technologies that will shape health moving forward.
Download "The Well Economy" here. To inquire about receiving press access to the report, please contact innovation@jwtintelligence.com.
# # #
ABOUT THE INNOVATION GROUP
The Innovation Group is J. Walter Thompson's futures, research and innovation unit.
It charts emerging and future global trends, and consumer change and innovation patterns, and translates these into insight for brands. It offers a suite of consultancy services, including bespoke research, presentations, co-branded reports and workshops. It is also active in innovation, partnering with brands to activate future trends within their frameworks and execute new products and concepts.
The Innovation Group is part of J. Walter Thompson Intelligence, a platform for global research, innovation and data analytics at J. Walter Thompson Company. It houses three key in-house practices: SONAR™, Analytics and the Innovation Group. For more information, please visit http://www.jwtintelligence.com and follow us @JWTIntelligence.
ABOUT J. WALTER THOMPSON COMPANY
J. Walter Thompson Company was founded in 1864 and has been making pioneering solutions that build enduring brands and business for more than 150 years. Today the company has evolved to include several global networks including J. Walter Thompson Worldwide, Mirum and Colloquial.