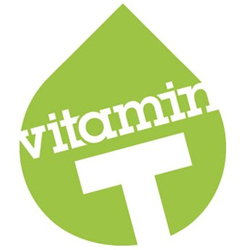 Los Angeles, CA (PRWEB) April 13, 2017
Vitamin T is thrilled to announce expanded services in Milwaukee, WI. The company will supply the city with local creative staffing solutions for temporary, temp-to-perm, and permanent positions.
Vitamin T specializes in creative staffing, which includes web developers and designers, copywriters, and other digital creatives and marketers.
Although this company venture is new, as a division of Aquent, the Vitamin T staff comes with a strong working knowledge of the city's business environment. According to Managing Director Chuck Brady, "As Aquent, we've been servicing Milwaukee for 20-plus years at many of the city's biggest Fortune 500 companies. The city has a vibrant and growing creative industry; however advertising agencies and mid-sized corporations are challenged to consistently find great talent." Brady added that Vitamin T has an excellent opportunity to "inject our expertise and strong focus on service to help the Milwaukee creative market flourish."
Brady stated that the company is delighted to provide Milwaukee with the local focus it needs to experience greater growth in the creative marketplace. "Vitamin T specializes in recruiting local talent and matching digital creative professionals with local companies and projects that require a high-level of digital expertise." He added that companies will have the peace of mind that comes with a Vitamin T placement because "we stand behind every match we make with a 110% guarantee and have a long history of successful creative placements in major markets around the world."
Milwaukee companies can look forward to having their creative digital projects completed on time and within budget. Vitamin T can easily secure the ideal local talent to suit their specific needs, whether they need last minute temporary staff or a permanent hire.
If your company would like to find proven and qualified creative talent in the Milwaukee area, contact Vitamin T, a leader in the creative digital staffing industry.
To learn more about Vitamin T, visit vitamintalent.com/what-we-do and vitamintalent.com/blog/.
About Vitamin T
Vitamin T is the talent agency for digital creatives. We personally meet each of our candidates face-to-face and conduct hands-on assessments and full portfolio reviews to ensure our talents' skills are best in class. We provide subsidized medical, dental, and vision benefits, as well as a 401(k) plan—not to mention free online training through Aquent Gymnasium. And because we're local, you'll always have highly qualified candidates as fast as humanly possible. To learn more, please visit: https://vitamintalent.com.
Contact Details:
Tim Donnelly, Media Contact
Phone: 323.475.7372
Email: tdonnelly(at)vitamintalent(dot)com
Address:
Vitamin T
5670 Wilshire Blvd #1000
Los Angeles, CA 90036
Web: https://vitamintalent.com
Source: Vitamin T