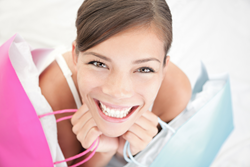 Even smaller retailers can strengthen customer relationships and increase revenues by adopting POS innovations quickly.
Hoboken, New Jersey (PRWEB) April 12, 2017
A NYC area retail IT consultant and MSP reviews the exciting point of sale (POS) technology innovations coming to retail stores in a new article on the eMazzanti Technologies website.
In the informative article, the company presents technology forecasts from industry experts who were asked to contribute their ideas about what's on the horizon for retail POS. The near-future innovations promise a more personalized customer experience, shorter checkout lines and enhanced selling opportunities for retailers.
"Retail POS is an area where modern, innovative technology makes a difference to all of us," stated Jennifer Mazzanti, President, eMazzanti Technologies. "Even smaller retailers can strengthen customer relationships and increase revenues by adopting POS innovations quickly."
Below are a few excerpts from the article, "Future POS Technology: Seamlessly Integrated and Powerfully Personal."
Vast Inventory in a Cozy Boutique
"When augmented reality combines with tablet POS systems, the line between brick and mortar and online stores disappears, making shared inventory available anywhere."
"'In-store sales associates can show any product to a shopper in life-like augmented reality, even products only available online, through their tablets or smartphones. Shoppers get a sense of the look and size of the product as if it were on the showroom floor in front of them. No longer are stores limited by their physical size or layout.'" Lindsay Boyajian, CMO at Augment"
Personalized Customer Experience with AI
"Have you ever wished the sporting goods store could remember your favorite golf balls and have them waiting for you at checkout, getting you out on the course in record time? POS systems integrated with wearable technology could enable that vision, recognizing you when you walk through the door."
"Artificial intelligence algorithms can be used, instore or online, to track a customer's purchase history and increase upselling." - Elizabeth Cranston, Writer at Merchant Maverick
Future POS Technology Benefits Everyone
Eighty percent of today's consumers routinely use technology during the shopping process, according to a recent MasterCard report. Those consumers want specific items without long lines and limited inventory. The retailers that serve them hope to anticipate their customers' needs and increase efficiency, thereby constantly improving the bottom line.
Both customers and retailers also need increased retail security to protect their assets. Whether to render a stolen credit card useless or confirming employee identity at a POS system, biometric technology adds another powerful POS tool that consumers are sure to see more of in stores.
Emerging retail POS technology, from cloud-based systems to augmented reality and artificial intelligence, is coming soon to a nearby store . An array of possibilities that promise to enhance and streamline the shopping experience make it a win-win for retailers and their increasingly tech-enabled consumers.
Related resource information:
eMazzanti Video Highlights Reliable Retail Technology and Service for Global Jewelry Company
New Retail Technology for 2017
About eMazzanti Technologies
eMazzanti's team of trained, certified IT experts rapidly deliver retail and payment technology, cloud and mobile solutions, multi-site implementations, 24×7 outsourced network management, remote monitoring and support to increase productivity, data security and revenue growth for clients ranging from law firms to high-end global retailers.
eMazzanti has made the Inc. 5000 list seven years running, is a 2015, 2013 and 2012 Microsoft Partner of the Year, 2016 NJ Business of the Year, 5X WatchGuard Partner of the Year and one of the TOP 200 U.S. Microsoft Partners! Contact: 1-866-362-9926, info(at)emazzanti(dot)net or http://www.emazzanti.net Twitter: @emazzanti Facebook: Facebook.com/emazzantitechnologies.