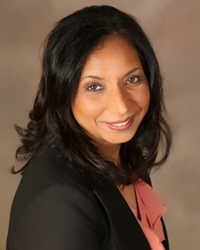 Cincinnati, OH (PRWEB) April 12, 2017
Individuals who want to receive Invisalign® in Cincinnati, OH, are invited to schedule an appointment with Dr. Manju Kejriwal, who is now accepting new patients, with or without a referral, for this leading clear braces technique. Invisalign is preferred by many patients over regular braces because it is an orthodontic treatment that is comfortable, affordable and discreet.
When it comes to orthodontics, there are many treatment options available to patients. Although traditional braces with metal brackets are still widely used, more patients are choosing more discreet options that have become available in recent years. Dr. Kejriwal offers Invisalign at her Cincinnati, OH, practice and encourages patients who want the convenience of removable aligners to schedule an Invisalign consultation.
The ability to remove invisible aligners when desired makes it easier for patients to enjoy their favorite meals without worrying about food getting stuck in brackets and wires. Patients who wear Invisalign aligners have an easier time brushing and flossing their teeth and maintaining proper oral health as well. The aligners can also be removed for special occasions, but it is important to wear them as directed and to avoid removing them too frequently in order to experience the best treatment results.
In addition to their removability, clear aligners are also more comfortable to wear than standard braces, since they are smooth on the surface and do not have brackets that tend to get caught on the lips and inner cheeks. They also require fewer doctor visits than standard braces and are ideal for those who have busy schedules and want to minimize their time in the dental chair. Clear aligners are highly valued for their discreet appearance, and for this reason, they are preferred by professionals and adults who do not want to draw undue attention to their teeth while receiving treatment.
Individuals who would like to learn more about the benefits of clear braces are invited to schedule a consultation for Invisalign in Cincinnati, OH, with a respected dentist, Dr. Kejriwal. Appointments can be reserved by calling MK Dental Excellence during regular business hours.
About the Doctor
Dr. Manju R. Kejriwal offers leading dental care at her cutting-edge practice in Cincinnati, Ohio. Dr. Kejriwal, named one of America's Top Dentists by the American Research Council, makes her patients satisfaction and comfort her first priority. Dedicated to applying the latest advancements in dentistry, she frequently completes continuing education courses including those in aesthetics, comprehensive dental restorations and occlusion at the prestigious Hornbrook Institute. Offering dental implants, orthodontics, laser dentistry and cosmetic treatments, among other treatments, Dr. Kejriwal always strives to provide first-rate dentistry. To learn more about Dr. Kejriwal, the services she offers, or how quality dental care can be life-changing, visit http://www.mycincinnatismiles.com or call 513-914-4673 to schedule a personalized consultation.