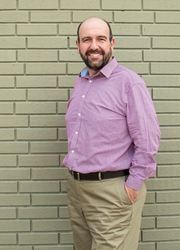 The vision is to build a structural team [in Boston] to complement and enhance our ability to provide a well-integrated A/E team to service the needs of our clients.
Franklin, Mass. (PRWEB) April 14, 2017
HFA (Harrison French & Associates, LTD) has hired structural engineer Giancarlo Botazzi to expand engineering services in the Northeast. Botazzi brings more than 30 years of experience to the architecture and engineering firm.
Botazzi, P.E., SECB, has joined HFA's retail design teams in its Boston office. Botazzi previously worked with the Boston office as a consultant on renovations and new projects, including University Station in Westwood, Mass.; and the Warwick Mall addition in Warwick, R.I.
"We are excited Giancarlo has joined the HFA team," said Associate Principal Lou Allevato, AIA. "His leadership and depth of retail industry knowledge only strengthens and solidifies our commitment to providing integrated A/E teams that deliver a high level of service built upon design, quality and amazing client responsiveness."
Botazzi's expertise further enhances the engineering services offered by the Bentonville, Ark.-based HFA. The multidisciplinary A/E firm offers a variety of engineering services, including structural, MEP, civil and fire protection, in addition to architecture, interior design and landscape architecture.
"The vision is to build a structural team [in Boston] to complement and enhance our ability to provide a well-integrated A/E team to service the needs of our clients," Botazzi said. "Our depth and knowledge will enable us to expand our services to clients looking for building life-cycle solutions and investigative services for repurposing buildings."
Botazzi said HFA's culture of collaboration augments the creative process, which will benefit the client.
"The multi-disciplined studio is highly conducive to producing efficient and quality building designs," he said. "The cooperative environment of HFA is built upon mutual respect, and this is what attracted me to HFA."
Botazzi has worked on projects in several market sectors, including retail, hospitality, restaurant, supermarket, industrial, military, mid-rise office, power and energy, light rail and municipal industries. Most recently, he was a senior structural engineer and building structural engineer group leader at Green International Affiliates, Inc.
About HFA
HFA began 27 years ago as Harrison French Architecture in Bentonville by Harrison French and has grown to a multi−disciplinary design firm with more than 200 employees and additional offices in Fayetteville, AR; Boston, MA; Fort Worth, TX; and Mexico City, MX. HFA provides Architecture, Interior Design, MEP Engineering, Fire Protection, Structural Engineering, Civil Engineering and Landscape Architecture services nationwide. The firm has participated in projects nationwide and holds professional licenses in all 50 states, the District of Columbia and Mexico. Please visit us at http://hfa−ae.com for more information, and follow us on Twitter or Instagram at @HFA_AE, on Pinterest at pinterest.com/HFAarcheng or on Facebook at Facebook.com/HFAAEHome/.
Contact: Melissa L. Jones, Media and Communications Coordinator, (479) 273−7780 ext. 397 or melissa.jones(at)hfa−ae.com.