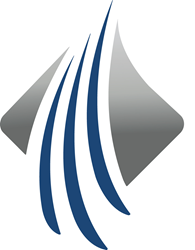 As competition pushes more firms to segment their services and re-think their billing models, the traditional hiring model is also evolving
Atlanta, GA (PRWEB) April 13, 2017
Lucas Group announced the publication of the executive recruiting firm's newest white paper, "Strategic Growth in a Changing Legal Market: How to Make Your Firm the Right Fit for the Right Attorneys."
The white paper, authored by Chicago-based Managing Partner Mat Martin, outlines a recruitment roadmap for law firms in today's rapidly evolving legal marketplace.
"As competition pushes more firms to segment their services and re-think their billing models, the traditional hiring model is also evolving," says Martin. "Firms must consider how each hire aligns with their current marketplace position. Retaining a partner whose practice is incongruous with a firm's priorities or onboarding the wrong personnel can have costly financial and strategic consequences."
Martin's white paper considers how changing market dynamics are impacting the traditional recruit-train-retain hiring model. The paper includes a step-by-step guide to conducting a comprehensive marketplace analysis.
"In order to recruit and retain the right talent, a hiring manager needs a clear understanding of the firm's place within the existing legal marketplace," says Martin. "This starts with an in-depth analysis of marketplace perception, client relationships, and the firm's approach to rates, sizes and specialties."
A former practicing attorney at several Chicago-area law firms, Martin is an avid student of legal industry trends. He has more than a decade of experience placing partners, in-house counsels and general counsels at top tier firms.
"Mat understands the challenges facing today's legal firms," said Tom Williamson, General Manager of the Legal division. "His white paper is an invaluable tool that guides hiring managers through each step of a comprehensive market analysis, setting firms up for long-term talent recruitment and retention success."
In addition to Legal recruitment, Lucas Group specializes in executive recruitment for six other functionalities including Accounting & Finance, Human Resources, Information Technology, Manufacturing, Military Transition, and Sales & Marketing. The firm works in partnership with mid-tier to Fortune 500 companies to find and place the professional talent their businesses need while assisting top-quality job seekers take the next step in their careers. Taking pride in the professional growth and career advancement of its Associates, Lucas Group provides clear career path trajectories together with the industry's most sophisticated onboarding and ongoing educational programming.
About Lucas Group
Lucas Group is North America's premier executive search firm. Since 1970, our culture and methodologies have driven superior results. We assist clients ranging in size from small to medium-sized businesses to Fortune 500 companies find transcendent, executive talent; candidates fully realize their ambitions; and associates find professional success. To learn more, please visit Lucas Group at http://www.lucasgroup.com and connect with us on LinkedIn, Facebook, and Twitter.