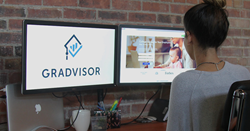 "With 80% percent of Underground Elephant employees having a bachelor's degree or higher, we felt student loan repayment, among other things, was an exceedingly pertinent issue among our employees," says CEO and Founder Jason Kulpa.
San Diego, CA (PRWEB) April 26, 2017
Underground Elephant, a digital marketing company located in downtown San Diego, has launched a financial wellness program to enhance its employee benefits offering. The program named the 'Future Fund' aims to cultivate financial wellness among employees through new benefits options.
According to the International Foundation of Employee Benefit Plans, employers across the U.S. have reported financial stress as a key effect on personal happiness and employee performance. The Underground Elephant Future Fund will offer both financial assistance and education, providing employees with the opportunity to accelerate student loan repayment, contribute to college savings or invest in stock options. Annually, the company will provide a $1,500 contribution to the fund selected by each eligible employee.
"With 80 percent of Underground Elephant employees having a bachelor's degree or higher, we know student loan repayment, among other things, is an important issue for our team," said CEO and Founder Jason Kulpa. "As a young tech company we have the ability to be nimble and responsive to their needs. We are excited about helping our team feel confident and informed about their financial future."
To provide the best resources for its employees, Underground Elephant has partnered with two organizations known for their ground-breaking approach to financial wellness. Employees who select student loan repayment as their benefit will have access to Student Loan Genius (SLG), a platform which helps employees reduce interest rates and pay back their loans faster. For the 15 percent of UE employees with young children, the firm has teamed up with Gradvisor, to provide families with access to a variety of 529 college savings plan options. Employees will have access to both Gradvisor and Student Loan Genius platforms.
To prepare employees for the program's launch, UE hosted a Financial Wellness Week, dedicated to educating the company on key financial topics. The week consisted of lunch sessions and one-on-one meetings with advisors on a range of topics including taxes, mortgages, 401(k) plans, college savings and loan repayments.
About Underground Elephant
Headquartered in downtown San Diego, Underground Elephant is an award-winning marketing technology company that develops programmatic advertising platforms in order to bring transparency and efficiency to the buying and selling of structured lead generation media. The company's robust portfolio of enterprise-grade tech solutions enhances the connection between enterprises and their prospective clients by delivering highly efficient pathways to organic sales conversations. Learn more at http://undergroundelephant.com/.
About Gradvisor
Gradvisor, established in 2015, is a company dedicated to helping employers provide college savings options for their employees. The company melds technology and guidance to bring employers a platform that provides unbiased 529 college savings plan assistance. For more information, visit https://gradvisor.com/home/
About Student Loan Genius
Student Loan Genius was founded to make student loan benefits a reality for company benefits packages. They are committed to helping employees with student loan debt through their platform. For more information, visit http://studentloangenius.com/.