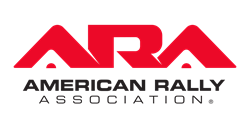 Plymouth, NH (PRWEB) April 13, 2017
The American Rally Association (ARA) will have EZTrak units in all competition vehicles for the 2017 National Championship events. In the continued effort to further increase the value of the ARA National Championship EZTrak will be used by the organizers to support the logistical needs of rally and by the growing fan base to track all the action via the web or the all-new ARARally app.
"We are excited to be able to offer this opportunity to the ARA rally community. The vast amount of information captured by EZTrak allows for so many uses that it was something I knew we needed to pursue for 2017," ARA Competition Director Erick Nelson said. "With the recent announcement of the ARARally app and now EZTrak, ARA is giving the fans more ways than anyone has ever made possible to follow the US rally action."
EZTrak provides live vehicle tracking information visible to both event organizers and the public. EZTrak's approach to live vehicle tracking is driven by the need to provide an affordable option to the North American rally community and to provide information that allows organizers to make faster and better-informed decisions. EZTrak has been successfully used in the USA, Canada and Mexico.
"ARA is committed to the development of rally in the US. We will continually try new innovations, strive to grow the awareness and break new ground in the desire to reach a greater audience. EZTrak is one more step in this direction," Nelson said.
A top priority for the ARA Board was to address the general public's access to stage rally. With the creation of the ARARally app and combined use of EZtrak at all the remaining events this is one step closer to achieving that goal. After much feedback from the community it was also decided to only provide this service at no cost to the organizers and competitors. "This is just one more benefit we are providing our members and the general public," said President Tim O'Neil.
The ARA National Championship Series is six (6) rounds in Canada and the United States. 2017 ARA National Championship Series:
Pierce Neige - Maniwaki, Quebec
Oregon Trail Rally - Portland, Oregon
Olympus Rally - Shelton, Washington
STPR - Wellsboro, Pennsylvania
New England Forest Rally - Newry, Maine
Ojibwe Forests Rally - Detroit Lakes, Minnesota
To download the ARARally app visit Android and Apple stores The American Rally Association is a 501 (c)(3) non-profit organization. http://www.americanrallyassociation.org