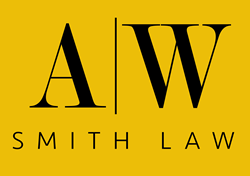 Protecting Mid Missouri, One Case at a Time.
(PRWEB) April 20, 2017
The U.S. District Court for the Western District of Missouri Central Division approved a $5 million settlement agreement for the surviving parents of Jack Lipp in the wrongful death lawsuit against local student housing rental company, Ginger C, and student housing developer, American Campus Communities (Case No. 2:15-cv-04257-NKL).
According to court documents, the tenants of 507 S. Fourth Street in Columbia, Missouri held a party on December 14, 2014. Jack Lipp, attended this party, where he fell from a wooden balcony when the railing broke. On December 25, 2014, Lipp died from his injuries.
In October 2014, Ginger C, the owner of 507 S. Fourth Street at the time of the injury, inspected the property and was allegedly aware of the defective balcony, according to court documents.
The court documents also state that Ginger C had an agreement with American Campus Communities to resell and redevelop several properties, including 507 S. Fourth Street, into a student housing complex.
In the lawsuit, plaintiffs alleged that the defendants intentionally failed to make repairs to the properties because they would soon be demolished to make way for the new student housing project.
About A.W. Smith Law
The A.W. Smith Law Office is located in Columbia, Missouri and focuses on helping accident victims all across the Midwest. There is never an initial consultation fee or a contingency fee unless they recover for their clients.
According to Missouri Lawyers Media, The A.W. Smith Law Firm had 5 of the Top Plaintiff's Wins in Missouri for 2015, totaling more than $44 million. The sole focus of their practice is helping clients who have suffered serious injury and/or a wrongful death due to the thoughtless act of another. Practice areas include automobile crashes, motorcycle accidents, accidents involving agriculture equipment, tractor trailer accidents, animal bites, vicious dog bites, slip and fall cases, unsafe construction and work environments, medical malpractice, and bad faith insurance claims.
Call 573-777-3333 today for a no fee consultation.