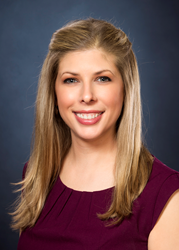 Washington DC (PRWEB) April 13, 2017
American Institute of Artificial Intelligence (AiAi), the education and research focused institute that prepares business and strategy leaders for the artificial intelligence economy, is announcing the hiring of Tiffany Harrison Parker as its Chief Operating Officer. Ms. Parker brings a wealth of experience from managing Fortune 500 clients. Prior to joining AiAi she was Senior Vice President for Open Systems, a Philadelphia based IT area firm with a major footprint in the DC area.
"Tiffany is a perfect fit for our rapidly growing needs for augmenting Fortune 500 strategic capabilities in artificial intelligence. Every business leader needs to discover on how to integrate artificial intelligence with his or her company's core business strategy and AiAi is the only institute that is preparing the business leaders to lead the ai-economy." said Al Naqvi, Professor, Researcher, and President of AiAi. "With Tiffany joining us, our ability to reach out to the Fortune 500 will be magnified even more", he added.
"I am honored to be part of AiAi. AiAi is taking artificial intelligence to the business setting and preparing the business and strategy leaders for the artificial intelligence driven economy. I am thrilled to participate in shaping the artificial intelligence revolution." said, Tiffany Harrison Parker.
Ms. Parker will be based in the Washington DC office.
About AiAi
AiAi is the world's only institute that is devoted to developing business and government leaders to shape and lead the artificial intelligence revolution. Through outstanding research, education, and practice, AiAi creates aspiring leaders who specialize in artificial intelligence centric business strategy and management, who inspire innovation and push the boundaries of possibilities, and who do it ethically and responsibly. The institute offers unparalleled research, education, and experience – and a knowledge base that only exists at AiAi. Drawing knowledge base from multiple emerging fields (neuroscience, cognitive science, computer science, psychology, mathematics, complex systems, philosophy, management science, robotics, governance, and leadership) AiAi offers numerous business and policy centric courses including: AI in Marketing, AI in Finance, AI in Supply Chain/Procurement, AI and Corporate Strategy, AI and Sales, AI and HR, and AI & Governance/Ethics. The coursework is specifically designed for business executives and corporate/government functional leaders. Besides publishing special reports and an academic journal, AiAi also performs technical research and development and assists with business model development and optimization. http://www.aipost.com