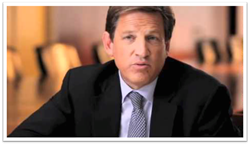 The U.S. Healthcare Industry Today and Tomorrow: Key Trends and Tipping Points
Lakewood, NJ (PRWEB) April 18, 2017
The National Association of Quality Ancillary Providers (NAQAP) announced the launch of its innovative Healthcare Impact Series with Paul H. Keckley, Ph.D. as its keynote speaker for the May 22, 2017, event to be held in Edison NJ. Designed to be highly participatory sessions, NAQPA's Healthcare Impact Series will provide a venue for healthcare leaders, ancillary providers, payers, policy makers, and direct providers to discuss, debate and influence the transformation of the healthcare delivery system as it is evolving.
Paul H. Keckley, Ph.D., is a healthcare futurist, entrepreneur and Managing Editor of The Keckley Report, a weekly blog covering current healthcare trends and issues. You can read more about this talk here.
His scheduled lecture is entitled: "The U.S. Healthcare Industry Today and Tomorrow: Key Trends and Tipping Points."
Having worked in the private sector, academic medicine and as an investor, Dr. Keckley brings extensive healthcare industry experience to the NAQAP Healthcare Impact Series spring meeting. He has authored three books and more than 300 articles and has served as the facilitator between major health industry trade associations and the White House Office of Health Reform.
Dr. Keckley's recent blog post was about "The Rest Of The Story About United Flight 3411 And What Healthcare Can Learn." It highlights his perspective on how we cannot hide mistakes. Everyone is socially engaged and people share every event. Boards of Directors are ultimately responsible. And, an organization's reputation is dependent on each touch point as its frontline performs its jobs, particularly in times of stress. In today's patient-centered healthcare environment the lessons learned are very timely. His remarks will resonate with ancillary providers, healthcare leaders, and policy makers.
The meeting and talk are scheduled for Monday, May 22, 2017, at noon at the E Hotel, 3050 Woodbridge Avenue, Edison, NJ 08837. Lunch will be served.
To register, visit http://www.naqap.com/.
NAQAP Healthcare Impact Series
This highly informational series of meetings and lectures will enable providers, payers, ancillary providers, professional service providers, policy experts and legislative authorities to come together and discuss areas of vital interest to each of them. The formats of the meetings will vary but are intended to encourage engagement, education and expectation clarity so that each audience can benefit from the assembled exchanges. Current plans include keynote speakers for in-person sessions, videos and webinars that will emerge from the sessions, podcasts, and blogs to capture and share insights, and a major annual summit.
By working together to share crucial information, knowledge, and strategies, NAQAP members and all others in the healthcare field can better understand issues affecting the ancillary healthcare provider industry and will be better equipped to adapt to today's healthcare reform and new reimbursement models.
###
About NAQAP
NAQAP is a transformational advocacy association for ancillary healthcare providers. NAQAP serves its members through advocacy and education and is a valuable platform enabling members to connect with other ancillary healthcare providers, payers, direct providers, and government and academic institutions.