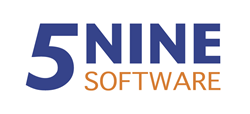 Configuring firewall rules for each individual VM in Azure is a daunting project, prone to human error. 5nine AzSec enables organizations to complete firewall configuration tasks in a fraction of the time.
WEST PALM BEACH, FL (PRWEB) April 26, 2017
5nine Software, a Microsoft Gold Partner and leading provider of Hyper-V security and management solutions, announced today its new Azure security product release, 5nine AzSec.
The new release has been designed to simplify and streamline Microsoft Azure firewall rules and logs to help administrators involved with managing and monitoring Azure systems mitigate any of the potential risks associated with public or hybrid cloud environments.
5nine AzSec is an intuitive application that creates, maintains and manages inbound/outbound traffic rules for virtual machines in Azure. Firewall log data is also collected, displayed and managed in a central console.
5nine AzSec's key features include:

Easy Firewall Configuration, which enables admins to be able to apply firewall rules in a single step instead of using complex scripts or the Azure portal.
Automated Firewall Rule Configuration, that is possible through built-in templates which enable admins to easily apply firewall rules and reduce the risk of misconfiguration for virtual machines running in the Azure environment.
Simplified Anomaly Discovery, obtained from the use of the firewall log export which allows administrators to view and analyze firewall log data with 5nine Cloud Security Anomaly Analysis, SPLUNK or other SIEM / UEBA systems.*
Satisfies Security Compliance Mandates by utilizing log retention and analysis with Cloud Security, SPLUNK or other SIEM/ UEBA systems.
Streamlined OMS Alert Configuration, made possible by defined queries and set thresholds to configure Azure firewall alerts in OMS.
Monitors Azure from One Central Location by providing a seamless interface that displays the Azure account's subscription status, usage and billing summary.
Consolidated Hybrid Cloud Management that allows administrators to configure firewall rules and view log data across Microsoft Azure and Hyper-V environments from a single access point.*
"While the Azure portal provides security administrators with an out-of-the-box ability to control traffic flow between virtual machines, 5nine AzSec simplifies the process of configuring rules," said Morgan Holm, Vice President of Product Management at 5nine Software.
"What we're providing is a solution for some of the more complex areas of viewing logs and managing Azure firewall rules, which can lead to human errors creeping in. 5nine AzSec also offers increased return on investment in areas such as speed of implementation of rules."
5nine AzSec is offered as a standalone application or comes as an integrated solution with 5nine Cloud Security. The integrated offering enables hybrid cloud administrators to manage firewall rules and logs across Azure and Hyper-V environments from a single access point.
To find out more visit https://www.5nine.com/5nine-AzSec-for-Azure-Security.aspx
*This feature is only available in the 5nine Cloud Security with AzSec solution.