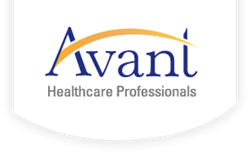 "As health systems continue to grow, keeping properly staffed to drive positive patient outcomes and improved profitability will be key."
Orlando, FL (PRWEB) April 14, 2017
Avant Healthcare Professionals, the premier staffing provider of internationally experienced nursing and allied health professionals, will be attending the Becker's Hospital Review 8th Annual Meeting, April 17-20, 2017 at the Hyatt Regency in Chicago.
The Becker's Hospital Review Meeting includes more than 200 healthcare leaders speaking on topics that are relevant to the healthcare industry today. Becker's Healthcare is the leading source of cutting-edge business and legal information for healthcare industry leaders.
Shari Dingle Costantini, CEO of Avant Healthcare Professionals, said: "We are excited to participate with more than 2,000 hospitals and health systems from throughout the U.S attending the Becker's Hospital Review Meeting. The information shared gives us a better understanding of the issues and pressure points impacting CEO's, including the nurse shortage, so we can better serve our clients. As health systems continue to grow, keeping properly staffed to drive positive patient outcomes and improved profitability will be key."
Avant Healthcare Professionals (AvantHealthcare.com) is the premier staffing specialist for internationally educated registered nurses, physical therapists and occupational therapists. Avant helps clients improve the continuity of their care, fill hard-to-find specialties, and increase patient satisfaction, revenue and HCAHPS scores. Avant is a Joint Commission accredited staffing agency and founding member of the American Association of International Healthcare Recruitment (AAIHR).