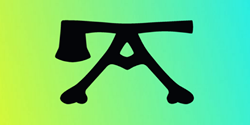 Be Like Alpha Fitness and build an App With MobileDeck
Scotland, PA (PRWEB) April 15, 2017
Alpha Fitness, located on the Scotland Campus in Scotland, Pa., has created a community where everyone seems to know each other and work well together. This is a huge reason why the owner, Jere Snyder, decided to get a mobile app for the gym. The app is powered by Purple Deck's MobileDeck Proximity software, which is also located on the Scotland Campus.
Jere says that he "isn't your typical business owner." Members of Alpha Fitness stay for a very long time, and a big reason for that is because they know him personally. Members aren't paying for a big franchise, and they see Jere in the gym all the time.
He wants to use the app as a way for people to interact and for outreach. Some of the things that are currently posted on the gym's Facebook page are inspirational quotes and scripture, which get a lot of attention, so that is something that Jere plans on using in the app as well.
Jere envisions the app as something that people use daily. His plan is to send out a quote or scripture early in the morning so that it is the first thing people see to start their day.
He also plans to use the app to post things that "people don't necessarily want to take the time to look up." This includes different recipes, workouts for different muscle groups and just healthy ideas in general.
Although the Alpha Fitness logo is already pretty popular, he thinks that the app will also be a great way to get it out there even more.
Purple Deck's MobileDeck Proximity software also allows a business to send out push notifications, which is something that Jere is excited about – "It's like sending a text message to everybody at one time." He will use this to send out things like the daily quotes/scripture.
Currently, the app has five different features: a map that has the location of the fitness center with directions as well as the weather, news, the center's Instagram feed, events, and their YouTube videos. The events feature is used to list the classes being offered that month, so that members don't have to call in and ask for the schedule.
Another exciting part of the app is that Jere also has a beacon, which has endless possibilities for interactivity. When a user of the Alpha Fit app comes anywhere near the beacon, a world of interactivity comes to life.
Alpha Fitness is a go-to health and wellness center that has something for everyone. The facility includes a fitness center, a full basketball court, daycare, a barber shop and much, much more! Alpha Fitness cares about your health and well-being, so download the "Alpha Fit" app today for inspiration and guidance along the way.